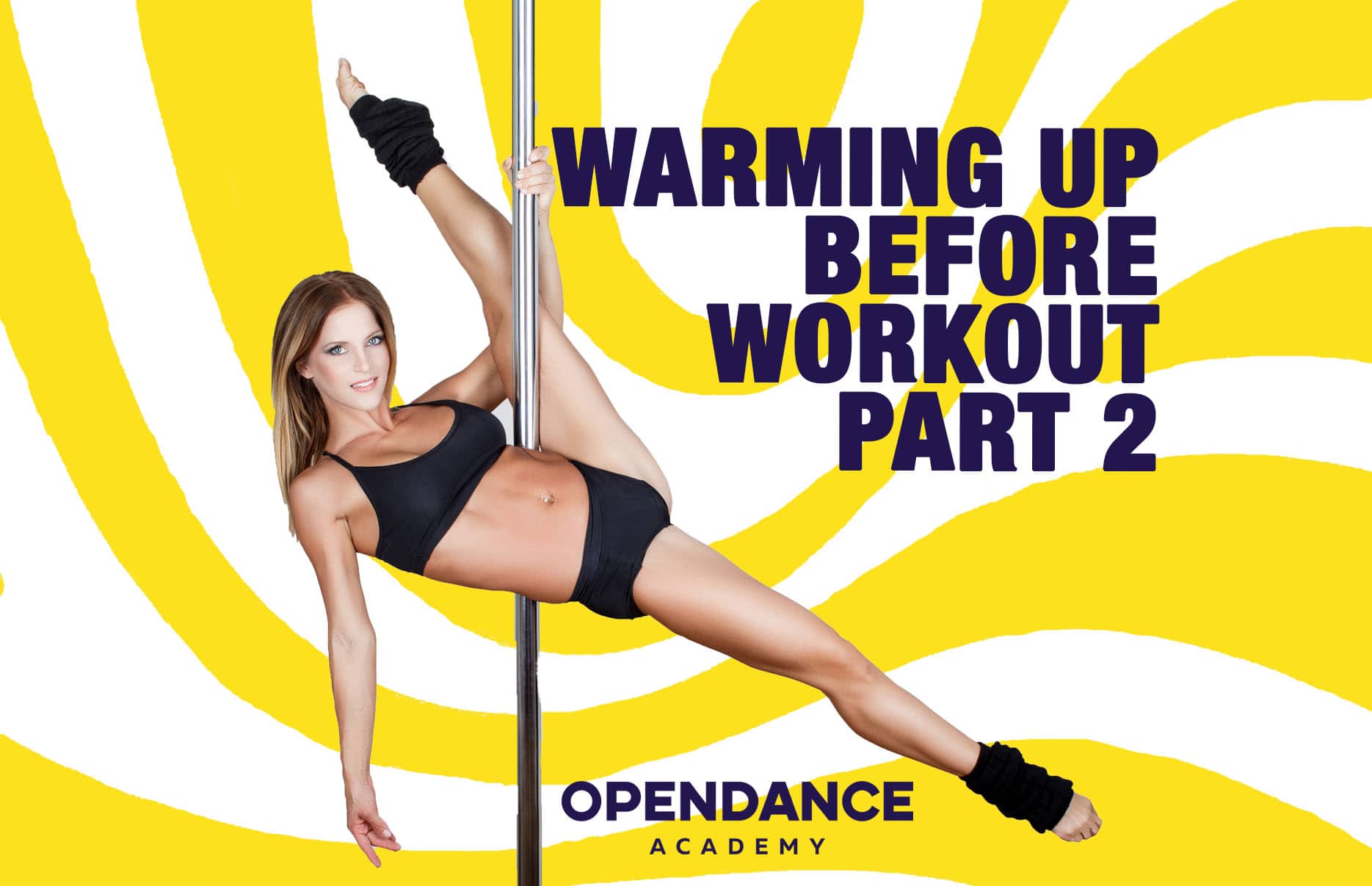 Warming Up Before Workout Part 2
Last week we considered what blocks must be included in the pole dance warming up before pole dance training. Today we'll dwell on what our warming-up must NOT include.
So, the pole dancers' warm-up:
– MUST NOT INCLUDE INTENSIVE CARDIO related exercises.
Frankly, I generally avoid cardio sets even in low intensity pole dance warm-ups. Firstly, to work up a sweat and then climb a pole is not the best idea for most dancers. Secondly, the pole is not an aerobic workout and the task of preparing the respiratory and cardio-vascular systems is quite successfully fulfilled by the joints' warn-up if performed at a brisk rate.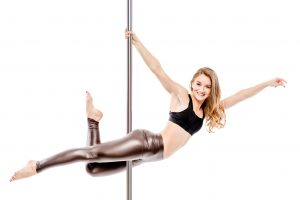 Cardio exercises do involve the muscles and joints we need most in our work on the pole, so using them instead of the joints' warm-up is not enough, while using together with it will unjustifiably take up too much time.
– MUST NOT INCLUDE EXCESSIVELY DEEP STRETCH.
The pole involves power work, and loading deeply stretched and relaxed muscles with power work is inadmissible.
How then should we do the splits and ties?
There is such a thing – working amplitude of opening.
This is the flexibility our body can attain after a good warm-up.
This is precisely the condition in which we must perform the stretch tricks.
However, in order to obtain the working  amplitude in 10 minutes, not an hour, one should use in a stretch practice the active methods and stretch not when the muscles are hot, but when they are quiet and moderately warmed.
– MUST NOT INCLUDE GENERAL FITNESS EXERCISES "TO EXHAUSTION."
Workouts for increasing the strength must be left for the end of the training session (preferably instead of the special fitness exercises for dancers, except beginners). Learning the tricks in a tired condition is not a very safe procedure.
*Author of the article Kristina Dumanskaya
My thanks go to @kolegova_alina for help and advice.