Exotic Class Pole Dance LIFETIME ACCESS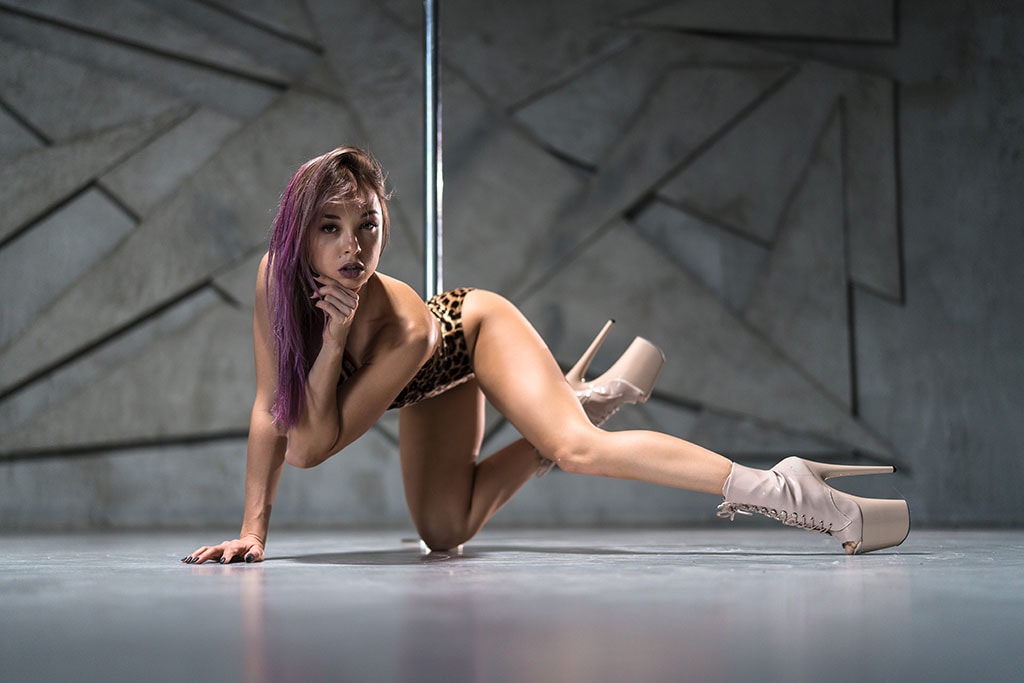 OpenDance Academy is delighted to present the Exotic Course which will assist you to reveal your inner Artist and Performer.  The exotic form of pole dance may or may not include heels. We believe that some of our combos may certainly become part of your routine. This course will provide you with special tricks and combos to be used in the themed performance in which you can develop a character and tell a story. The Exotic Pole Dance moves are more focused on music, showmanship, interpretation of their song and creative choreography.
GREAT NEWS! APP IS HERE
Do you know?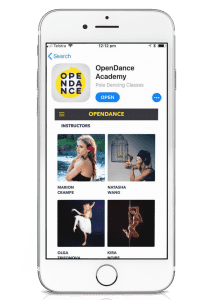 We launched mobile app 
?
It is super easy to learn Pole lessons now 
?
Arrange lessons your way!
Available at App Store & Google Play 
✅
Learn how to pole with incredible instructors line-up 
??


Lessons
То SORT LESSONS select:
By Instructor:
kira noire, daria che, elena shtalinskaya, jamilla deville, vane lunatica, natasha wang, sergia louise anderson, alis burning heel
OR
By Genre:
flexibility, acrobatics, transition, handstand, floor work, choreography, combo, warm up, elbow, high heels, exotic, extreme, choreo

Warm Up

Lesson 1.1

Warm Up – by Jamilla Deville

Locked

Lesson 1.2

Warm Up – All Levels – by Vane Lunatica

Locked

Lesson 1.3

Warm Up – by Natasha Wang

Locked

Lesson 1.4

Wrist Stretch Sequence – by Natasha Wang

Locked

Lesson 1.5

Warm-Up by Sergia Louise Anderson

Locked

Lesson 1.6

Warm-Up by Samantha Star

Locked

Lesson 1.7

Warm-Up For The Wrists by Samantha Star

Locked

Beginner

Lesson 2.1

Simple Exotic Pole Combo – by Kira Noire

Locked

Lesson 2.2

Exotic Floor Work – by Kira Noire

Locked

Lesson 2.3

Exotic Floor Work Leg Circles – by Kira Noire

Locked

Lesson 2.4

Exotic Floor Work Hip Circles – by Kira Noire

Locked

Lesson 2.5

Exotic Floor Work With a Pole – by Kira Noire

Locked

Lesson 2.6

Nice Exotic Pole Combo – by Kira Noire

Locked

Lesson 2.7

Easy Exotic Pole Combo – by Kira Noire

Locked

Lesson 2.8

Small Exotic Combo – by Daria Che

Locked

Lesson 2.9

Exotic Pole Combo Part1 – by Daria Che

Locked

Lesson 2.10

Exotic Pole Combo Part2 – by Daria Che

Locked

Lesson 2.11

Floor Work Exotic Combo – by Daria Che

Locked

Lesson 2.12

Spinning Pole Combo – by Daria Che

Locked

Lesson 2.13

Upper Part Of The Body Exotic Combo – by Daria Che

Locked

Lesson 2.14

Elegance Exotic Pole Combo – by Daria Che

Locked

Lesson 2.15

Legs Work Exotic Combo – by Daria Che

Locked

Lesson 2.16

Body Waves – by Daria Che

Locked

Lesson 2.17

Exotic Combo With Turns – by Daria Che

Locked

Lesson 2.18

Improve Your Hands – by Elena Shtalinskaya

Locked

Lesson 2.19

Improve Your Hands Part 2 – by Elena Shtalinskaya

Locked

Lesson 2.20

Body And Diaphragm – by Elena Shtalinskaya

Locked

Lesson 2.21

Improve Your Diaphragm – by Elena Shtalinskaya

Locked

Lesson 2.22

Diaphragm And Hand Waves – by Elena Shtalinskaya

Locked

Lesson 2.23

Hip Movements – by Elena Shtalinskaya

Locked

Lesson 2.24

Combine Hips And Hands Movements – by Elena Shtalinskaya

Locked

Lesson 2.25

Body Waves – by Elena Shtalinskaya

Locked

Lesson 2.26

Basic Positions And Turn With A Pole – by Elena Shtalinskaya

Locked

Lesson 2.27

Turns Around The Pole – by Elena Shtalinskaya

Locked

Lesson 2.28

Small Exotic Pole Combo – by Elena Shtalinskaya

Locked

Lesson 2.29

Knee Hold And A Spin With The Pole – by Elena Shtalinskaya

Locked

Lesson 2.30

Basic Body Positions With The Pole – by Elena Shtalinskaya

Locked

Lesson 2.31

Low Level Turns Around The Pole – by Elena Shtalinskaya

Locked

Lesson 2.32

Armpit Spin To The Floor – by Elena Shtalinskaya

Locked

Lesson 2.33

A Fan Kick – by Elena Shtalinskaya

Locked

Lesson 2.34

Exotic Pole Combo – by Elena Shtalinskaya

Locked

Lesson 2.35

Small Exotic Pole Combo With Fan Kick – by Elena Shtalinskaya

Locked

Lesson 2.36

Raising Body Waves – by Elena Shtalinskaya

Locked

Lesson 2.37

Fan Kick And Slide To The Floor – by Maddie Sparkle

Locked

Lesson 2.38

Two Body Rolls Into A Deep And Back Stuck – by Maddie Sparkle

Locked

Lesson 2.39

Small Exotic Pole Combo – by Tatyana Kurochkina

Locked

Lesson 2.40

Elegance Exotic Pole Combo – by Tatyana Kurochkina

Locked

Lesson 2.41

Exotic Combo by Anastasia Mila

Locked

Lesson 2.42

Exotic Combo 2 by Anastasia Mila

Locked

Lesson 2.43

Exotic Combo 3 by Anastasia Mila

Locked

Lesson 2.44

Exotic Combo 4 by Anastasia Mila

Locked

Lesson 2.45

Short Exotic Combo by Anastasia Mila

Locked

Lesson 2.46

Basic Exotic Wave – Lesson 1 by Kira Noire

Locked

Lesson 2.47

Basic Exotic Wave – Lesson 2 by Kira Noire

Locked

Lesson 2.48

Reverse Wave by Kira Noire

Locked

Lesson 2.49

Exotic Basics by Kira Noire

Locked

Lesson 2.50

Exotic Basics – Back & Reverse Waves by Kira Noire

Locked

Lesson 2.51

Exotic Basics – Pirouettes by Kira Noire

Locked

Lesson 2.52

Simple Exotic Combo by Alis Burning Heel

Locked

Intermediate

Lesson 3.1

Small Exotic Pole Combo – by Kira Noire

Locked

Lesson 3.2

Pole Choreo – by Elena Shtalinskaya

Locked

Lesson 3.3

Small Spinning Combo – by Daria Che

Locked

Lesson 3.4

Spinning Pole Combo Part2 – by Daria Che

Locked

Lesson 3.5

Dynamic Exotic Pole Combo – by Daria Che

Locked

Lesson 3.6

Variation of Fan Kick – by Daria Che

Locked

Lesson 3.7

Handstand With A Pole – by Daria Che

Locked

Lesson 3.8

From Handstand To The V – by Daria Che

Locked

Lesson 3.9

Exotic Pole Combo With Handstand – by Daria Che

Locked

Lesson 3.10

Inside Leg Hang Into A Superman – by Maddie Sparkle

Locked

Lesson 3.11

Inside Leg Hang Into A Split – by Maddie Sparkle

Locked

Lesson 3.12

Layback Into A Hanging Split – by Maddie Sparkle

Locked

Lesson 3.13

Outside Leg Hang Into An Alegra Middle Split – by Maddie Sparkle

Locked

Lesson 3.14

A Hook Into A Layout And Hello Boys – by Maddie Sparkle

Locked

Lesson 3.15

Exotic Pole Combo – by Tatyana Kurochkina

Locked

Lesson 3.16

Jump on the Knees – by Tatyana Kurochkina

Locked

Lesson 3.17

Landing on the Knees – by Tatyana Kurochkina

Locked

Lesson 3.18

Exotic Pole Combo Part 1 by Sergia Louise Anderson

Locked

Lesson 3.19

Exotic Pole Combo Part 2 by Sergia Louise Anderson

Locked

Lesson 3.20

Exotic Pole Combo Part 3 by Sergia Louise Anderson

Locked

Lesson 3.21

Exotic Pole Combo Part 4 by Sergia Louise Anderson

Locked

Lesson 3.22

Exotic Pole Combo Part 5 by Sergia Louise Anderson

Locked

Lesson 3.23

A Little Combo by Daria Che

Locked

Lesson 3.24

Little Exotic Choreo by Daria Che

Locked

Lesson 3.25

Exotic Combo by Daria Che

Locked

Lesson 3.26

Chest Jump by Daria Che

Locked

Lesson 3.27

Transition To A Split by Daria Che

Locked

Lesson 3.28

Exotic Combo With A Swing by Daria Che

Locked

Lesson 3.29

Exotic Flow Choreography by Daria Che

Locked

Lesson 3.30

Exotic Flow Combo by Daria Che

Locked

Lesson 3.31

Exotic Choreo by Anastasia Mila

Locked

Lesson 3.32

Exotic Choreography by Anastasia Mila

Locked

Lesson 3.33

Exotic Pole Combo by Anastasia Mila

Locked

Lesson 3.34

Small Exotic Combo by Anastasia Mila

Locked

Lesson 3.35

Small Exotic Pole Combo by Anastasia Mila

Locked

Lesson 3.36

Small Exotic Combo by Alis Burning Heel

Locked

Lesson 3.37

Fore Arm Stand by Alis Burning Heel

Locked

Lesson 3.38

Exotic Flow Combo by Alis Burning Heel

Locked

Lesson 3.39

Exotic Flow Combo 2 by Alis Burning Heel

Locked

Lesson 3.40

From Handstand To One Handstand by Alis Burning Heel

Locked

Lesson 3.41

Interesting Transition From Handstand by Alis Burning Heel

Locked

Lesson 3.42

Author Exotic Combo by Alis Burning Heel

Locked

Lesson 3.43

Transition Through The Shoulder by Alis Burning Heel

Locked

Lesson 3.44

Unique Transition by Alis Burning Heel

Locked

Lesson 3.45

Entertaining Exotic Combo by Alis Burning Heel

Locked

Advanced

Lesson 4.1

Little Salto – by Daria Che

Locked

Lesson 4.2

An Outside Leg Hang Split To Holly Drop – by Maddie Sparkle

Locked

Lesson 4.3

An Elbow Grip Straddle – by Maddie Sparkle

Locked

Lesson 4.4

Exotic Acrobatic Move – by Tatyana Kurochkina

Locked

Lesson 4.5

Exotic Spin with a Drop – by Tatyana Kurochkina

Locked

Lesson 4.6

Dismount from Elbow Stand – by Tatyana Kurochkina

Locked

Lesson 4.7

Exotic Pole Combo With A Jump by Daria Che

Locked

Lesson 4.8

A Little Transition by Daria Che

Locked

Lesson 4.9

Table Top Combo by Alis Burning Heel

Locked

Expert

Lesson 5.1

A Satellite – by Maddie Sparkle

Locked
То SORT LESSONS select:
By Instructor:
kira noire, daria che, elena shtalinskaya, jamilla deville, vane lunatica, natasha wang, sergia louise anderson, alis burning heel
OR
By Genre:
flexibility, acrobatics, transition, handstand, floor work, choreography, combo, warm up, elbow, high heels, exotic, extreme, choreo

Warm Up

Lesson 1.1

Warm Up – by Jamilla Deville

Locked

Lesson 1.2

Warm Up – All Levels – by Vane Lunatica

Locked

Lesson 1.3

Warm Up – by Natasha Wang

Locked

Lesson 1.4

Wrist Stretch Sequence – by Natasha Wang

Locked

Lesson 1.5

Warm-Up by Sergia Louise Anderson

Locked

Lesson 1.6

Warm-Up by Samantha Star

Locked

Lesson 1.7

Warm-Up For The Wrists by Samantha Star

Locked

Beginner

Lesson 2.1

Simple Exotic Pole Combo – by Kira Noire

Locked

Lesson 2.2

Exotic Floor Work – by Kira Noire

Locked

Lesson 2.3

Exotic Floor Work Leg Circles – by Kira Noire

Locked

Lesson 2.4

Exotic Floor Work Hip Circles – by Kira Noire

Locked

Lesson 2.5

Exotic Floor Work With a Pole – by Kira Noire

Locked

Lesson 2.6

Nice Exotic Pole Combo – by Kira Noire

Locked

Lesson 2.7

Easy Exotic Pole Combo – by Kira Noire

Locked

Lesson 2.8

Small Exotic Combo – by Daria Che

Locked

Lesson 2.9

Exotic Pole Combo Part1 – by Daria Che

Locked

Lesson 2.10

Exotic Pole Combo Part2 – by Daria Che

Locked

Lesson 2.11

Floor Work Exotic Combo – by Daria Che

Locked

Lesson 2.12

Spinning Pole Combo – by Daria Che

Locked

Lesson 2.13

Upper Part Of The Body Exotic Combo – by Daria Che

Locked

Lesson 2.14

Elegance Exotic Pole Combo – by Daria Che

Locked

Lesson 2.15

Legs Work Exotic Combo – by Daria Che

Locked

Lesson 2.16

Body Waves – by Daria Che

Locked

Lesson 2.17

Exotic Combo With Turns – by Daria Che

Locked

Lesson 2.18

Improve Your Hands – by Elena Shtalinskaya

Locked

Lesson 2.19

Improve Your Hands Part 2 – by Elena Shtalinskaya

Locked

Lesson 2.20

Body And Diaphragm – by Elena Shtalinskaya

Locked

Lesson 2.21

Improve Your Diaphragm – by Elena Shtalinskaya

Locked

Lesson 2.22

Diaphragm And Hand Waves – by Elena Shtalinskaya

Locked

Lesson 2.23

Hip Movements – by Elena Shtalinskaya

Locked

Lesson 2.24

Combine Hips And Hands Movements – by Elena Shtalinskaya

Locked

Lesson 2.25

Body Waves – by Elena Shtalinskaya

Locked

Lesson 2.26

Basic Positions And Turn With A Pole – by Elena Shtalinskaya

Locked

Lesson 2.27

Turns Around The Pole – by Elena Shtalinskaya

Locked

Lesson 2.28

Small Exotic Pole Combo – by Elena Shtalinskaya

Locked

Lesson 2.29

Knee Hold And A Spin With The Pole – by Elena Shtalinskaya

Locked

Lesson 2.30

Basic Body Positions With The Pole – by Elena Shtalinskaya

Locked

Lesson 2.31

Low Level Turns Around The Pole – by Elena Shtalinskaya

Locked

Lesson 2.32

Armpit Spin To The Floor – by Elena Shtalinskaya

Locked

Lesson 2.33

A Fan Kick – by Elena Shtalinskaya

Locked

Lesson 2.34

Exotic Pole Combo – by Elena Shtalinskaya

Locked

Lesson 2.35

Small Exotic Pole Combo With Fan Kick – by Elena Shtalinskaya

Locked

Lesson 2.36

Raising Body Waves – by Elena Shtalinskaya

Locked

Lesson 2.37

Fan Kick And Slide To The Floor – by Maddie Sparkle

Locked

Lesson 2.38

Two Body Rolls Into A Deep And Back Stuck – by Maddie Sparkle

Locked

Lesson 2.39

Small Exotic Pole Combo – by Tatyana Kurochkina

Locked

Lesson 2.40

Elegance Exotic Pole Combo – by Tatyana Kurochkina

Locked

Lesson 2.41

Exotic Combo by Anastasia Mila

Locked

Lesson 2.42

Exotic Combo 2 by Anastasia Mila

Locked

Lesson 2.43

Exotic Combo 3 by Anastasia Mila

Locked

Lesson 2.44

Exotic Combo 4 by Anastasia Mila

Locked

Lesson 2.45

Short Exotic Combo by Anastasia Mila

Locked

Lesson 2.46

Basic Exotic Wave – Lesson 1 by Kira Noire

Locked

Lesson 2.47

Basic Exotic Wave – Lesson 2 by Kira Noire

Locked

Lesson 2.48

Reverse Wave by Kira Noire

Locked

Lesson 2.49

Exotic Basics by Kira Noire

Locked

Lesson 2.50

Exotic Basics – Back & Reverse Waves by Kira Noire

Locked

Lesson 2.51

Exotic Basics – Pirouettes by Kira Noire

Locked

Lesson 2.52

Simple Exotic Combo by Alis Burning Heel

Locked

Intermediate

Lesson 3.1

Small Exotic Pole Combo – by Kira Noire

Locked

Lesson 3.2

Pole Choreo – by Elena Shtalinskaya

Locked

Lesson 3.3

Small Spinning Combo – by Daria Che

Locked

Lesson 3.4

Spinning Pole Combo Part2 – by Daria Che

Locked

Lesson 3.5

Dynamic Exotic Pole Combo – by Daria Che

Locked

Lesson 3.6

Variation of Fan Kick – by Daria Che

Locked

Lesson 3.7

Handstand With A Pole – by Daria Che

Locked

Lesson 3.8

From Handstand To The V – by Daria Che

Locked

Lesson 3.9

Exotic Pole Combo With Handstand – by Daria Che

Locked

Lesson 3.10

Inside Leg Hang Into A Superman – by Maddie Sparkle

Locked

Lesson 3.11

Inside Leg Hang Into A Split – by Maddie Sparkle

Locked

Lesson 3.12

Layback Into A Hanging Split – by Maddie Sparkle

Locked

Lesson 3.13

Outside Leg Hang Into An Alegra Middle Split – by Maddie Sparkle

Locked

Lesson 3.14

A Hook Into A Layout And Hello Boys – by Maddie Sparkle

Locked

Lesson 3.15

Exotic Pole Combo – by Tatyana Kurochkina

Locked

Lesson 3.16

Jump on the Knees – by Tatyana Kurochkina

Locked

Lesson 3.17

Landing on the Knees – by Tatyana Kurochkina

Locked

Lesson 3.18

Exotic Pole Combo Part 1 by Sergia Louise Anderson

Locked

Lesson 3.19

Exotic Pole Combo Part 2 by Sergia Louise Anderson

Locked

Lesson 3.20

Exotic Pole Combo Part 3 by Sergia Louise Anderson

Locked

Lesson 3.21

Exotic Pole Combo Part 4 by Sergia Louise Anderson

Locked

Lesson 3.22

Exotic Pole Combo Part 5 by Sergia Louise Anderson

Locked

Lesson 3.23

A Little Combo by Daria Che

Locked

Lesson 3.24

Little Exotic Choreo by Daria Che

Locked

Lesson 3.25

Exotic Combo by Daria Che

Locked

Lesson 3.26

Chest Jump by Daria Che

Locked

Lesson 3.27

Transition To A Split by Daria Che

Locked

Lesson 3.28

Exotic Combo With A Swing by Daria Che

Locked

Lesson 3.29

Exotic Flow Choreography by Daria Che

Locked

Lesson 3.30

Exotic Flow Combo by Daria Che

Locked

Lesson 3.31

Exotic Choreo by Anastasia Mila

Locked

Lesson 3.32

Exotic Choreography by Anastasia Mila

Locked

Lesson 3.33

Exotic Pole Combo by Anastasia Mila

Locked

Lesson 3.34

Small Exotic Combo by Anastasia Mila

Locked

Lesson 3.35

Small Exotic Pole Combo by Anastasia Mila

Locked

Lesson 3.36

Small Exotic Combo by Alis Burning Heel

Locked

Lesson 3.37

Fore Arm Stand by Alis Burning Heel

Locked

Lesson 3.38

Exotic Flow Combo by Alis Burning Heel

Locked

Lesson 3.39

Exotic Flow Combo 2 by Alis Burning Heel

Locked

Lesson 3.40

From Handstand To One Handstand by Alis Burning Heel

Locked

Lesson 3.41

Interesting Transition From Handstand by Alis Burning Heel

Locked

Lesson 3.42

Author Exotic Combo by Alis Burning Heel

Locked

Lesson 3.43

Transition Through The Shoulder by Alis Burning Heel

Locked

Lesson 3.44

Unique Transition by Alis Burning Heel

Locked

Lesson 3.45

Entertaining Exotic Combo by Alis Burning Heel

Locked

Advanced

Lesson 4.1

Little Salto – by Daria Che

Locked

Lesson 4.2

An Outside Leg Hang Split To Holly Drop – by Maddie Sparkle

Locked

Lesson 4.3

An Elbow Grip Straddle – by Maddie Sparkle

Locked

Lesson 4.4

Exotic Acrobatic Move – by Tatyana Kurochkina

Locked

Lesson 4.5

Exotic Spin with a Drop – by Tatyana Kurochkina

Locked

Lesson 4.6

Dismount from Elbow Stand – by Tatyana Kurochkina

Locked

Lesson 4.7

Exotic Pole Combo With A Jump by Daria Che

Locked

Lesson 4.8

A Little Transition by Daria Che

Locked

Lesson 4.9

Table Top Combo by Alis Burning Heel

Locked

Expert

Lesson 5.1

A Satellite – by Maddie Sparkle

Locked
Liliya Vovk

Basics

Elena Shtalinskaya's lessons are the best way to teach and understand introduction to exotic dance. Just by doing her lessons and repeating it every training I achieved amazing results. Please get more of her floor work lessons and balance! Other teachers (especially Daria and Kira) are amazing too. But you really get the tools and grammar how to read the moves and transform yourself by studying with Shtalinskaya's first. She gives you the Golden blocks to stand on