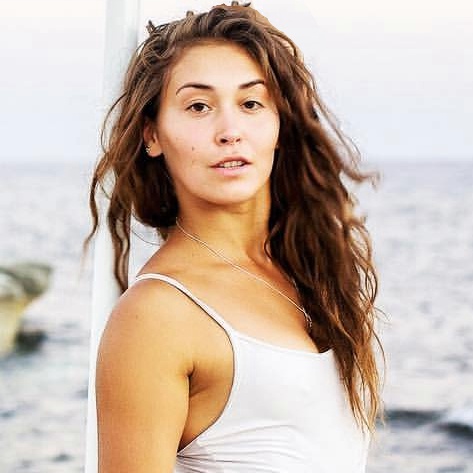 Galina Musina is a successful pole dancer and instructor born on December 15, 1992, in Tula, Russia. At a young age of six, she started attending classes in rhythmic gymnastics, music, and drawing. She was awarded as a candidate for Master of Sports in rhythmic gymnastics when she was only 14 years old. After finishing school in 2010, Galina moved to Moscow to pursue her studies.
At the age of 19, she started teaching rhythmic gymnastics to kids while attending classes in esthetic gymnastics at the university. One day, a friend invited her to attend a pole dance class, and although she wasn't initially interested, she became hooked when the instructor showed her videos of the world's best pole dancers. From that moment on, pole dancing became the biggest part of her life, and when she met Elena Marso, she became an instructor at her studio.
Galina developed quickly, attending pole dance and flexibility classes every day and taking private lessons with Elena Marso. After only nine months of training, she participated in her first competition, the 5th Cup of Russia in Aerial Sport Equilibristic 2013. She immediately joined the professional category and won first place. From then on, she participated in Russian championships very successfully, taking first place in the Championship of Russia and CIS 2013 and winning the semi-finals of Miss Pole Dance Russia in 2013 and 2014. She also won third place in Pole Sport International 2013.
In 2014, Galina decided to take a risk and participate in the World Pole Dance & Fitness championship in London, and she was extremely happy to make it to the finals and place fourth, among the top five pole dancers in the world. In 2015, she finally fulfilled her dream of winning the World Pole Dance & Fitness championship in Beijing, placing first internationally. She now travels for workshops in Russia and abroad and is an ambassador for several polewear companies, including PARADISE CHICK CLOTHES in Greece, WINK clothing in the UK, and grip-aid ITAC.
Galina's achievements include:
Winner of the World Pole Sport Championship 2015 (Beijing, China)

Winner of the 5th Cup of Russia on air sports Equilibrium 2013 category pole art

2nd runner-up in the Pole Sport International 2013 (St. Petersburg)

Winner of the Superiority of Russia and CIS air sports equilibre

Finalist of the World Pole Dance Championship 2014 (4th place)