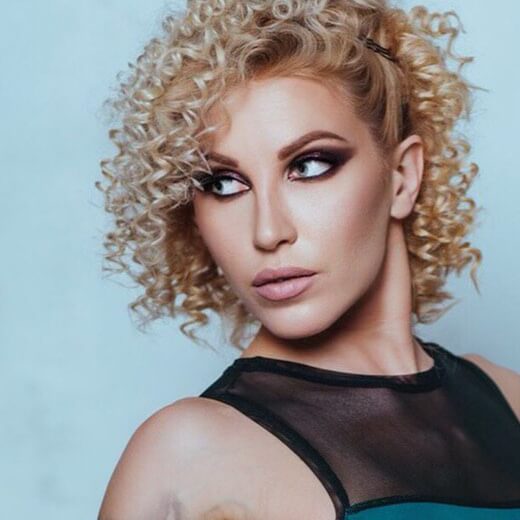 Lessons by Kris Brodetskaya
OpenDance Academy is delighted to present amazing lessons by Kris Brodetskaya!
Kris ONLINE lessons featured at our Frame Up & Strip class
Profile
Pole dancer.
Exotic and frame up strip instructor.
Professional Dancer  & Choreographer. Model.
Head of the PROBRO dance school.
Author of online marathons SLIM LEGS.
Pole Team Leader Besties.
Creator of the KRIS BRO WEAR clothing and lingerie brand.
Member of Liza Sergeeva's Headrush team.
One of the creators and leaders of CDCamp (Coaching & Dance Camp)
Kris graduated from:
• Tomsk Regional College of Culture and Arts, specialization: general choreography
• Moscow State University of Culture and Arts, Department of Choreography, specialization: contemporary dance.
She has been teaching since 2006. Coaching activity in pole dance since 2014.
Achievements
Pole dance and exotic awards and merits:
2015
Winner of the first open exotic pole dance festival "Queen of Exotic".
2016
Winner of the Battle of the Galaxy, Moscow.
2nd place at the International Dance Olympiad, Moscow.
Participant of the international show "All are dancing", Ukraine.
4th place in a team performance with the "Besties" team at the international championship Paranoia
Zodiac Member
2017
1st place duet category iProjectChamp, Saint-Petersburg
1st place category duet Spirit of Pilon, Mytishchi * Paranoia Member
2018
2nd place Stars iProjectChamp category
1st place category group iProjectChamp, Besties
1st place in team performance Exotic Show, Besties
1st place in the category duet Exotic Show
2nd place in the Pro category Exotic Show
2nd place in the Besties Zodiac team category
3rd place in Zodiac duet performance
1st Place Sofa Dance Battle
Member of Pole Theater Latvia
1 place Project818 Headrush
1 place Fame your Choreo Headrush
2nd place Volgachamp Headrush
2019
Winner of Exotic Generation in Solo Theater and Show Group category with his team #besties Presenter of classes in Russia and abroad, presenter of author's special courses and programs, presenter of pole dance camps, as well as a judge of championships. Repeatedly took part in filming (clips, movies), projects (shows, concerts), photo projects, etc. –