Complete Class 1 (BGN & INTR) LIFETIME ACCESS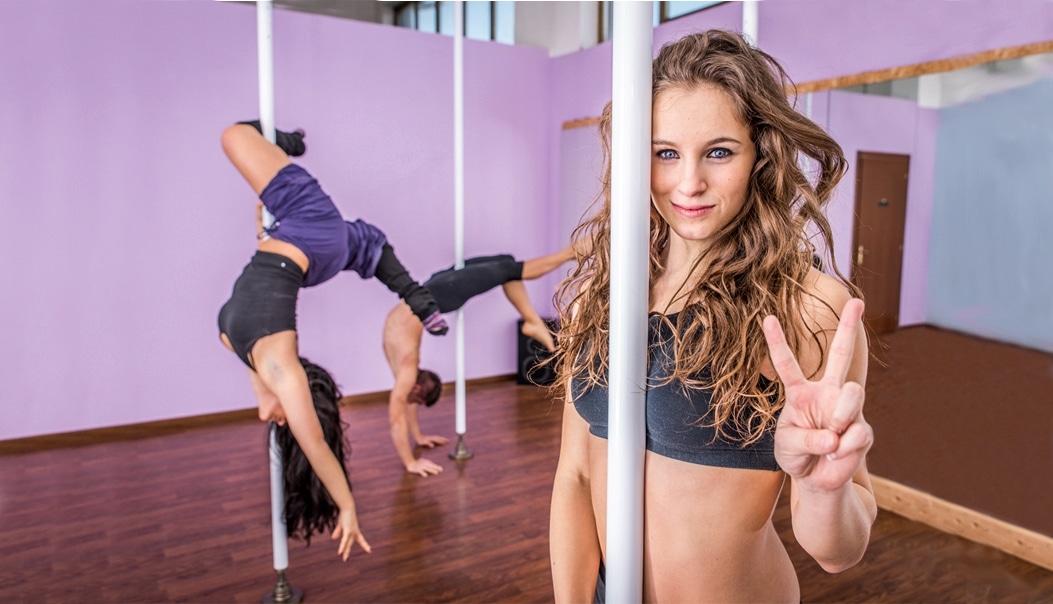 COURSE DESCRIPTION
Dreamed of Spinning on the Pole to Your Favourite Song ? We've Got Something Amazing For You!
If you are going to start your pole dancing journey this course is for you!
We have designed a special "Complete Course 1 – Beginner and Intermediate" for you where you can get access to our selected lessons to gain confidence on the pole.
Feel free to start with beginner level and  work towards intermediate at your own path.
GREAT NEWS! APP IS HERE
Do you know?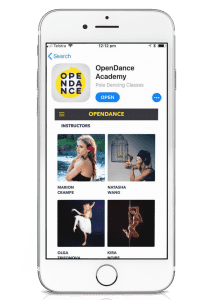 We launched mobile app 
?
It is super easy to learn Pole lessons now 
?
Arrange lessons your way!
Available at App Store & Google Play 
✅
Learn how to pole with incredible instructors line-up 
??
LEARNING OUTCOMES
Learn from World Pole Dance Champions and Stars
New Instructors are added all the time
New video lessons are added all the time
Master the art of Pole Dancing by learning some secret tips and famous moves
Learn anytime you want!
Take your fitness to the new level!
Be more creative with this amazing form of dancing
Learn how to keep your posture in the best position
Boost your confidence and fall in love with pole
Master the little combos and dance to your favourite song
Lessons
То SORT LESSONS select:
By Instructor:
kira noire, evgeny greshilov, phoenix kazree, olga trifonova, kristina dumanskaya, alessandra marchetti, daria che, vladimir karachunov, pink puma, alisa pleskova, elena shtalinskaya, slava ruza, natalia tatarintseva, marion crampe, jamilla deville, kenneth kao, dmitry fedotov, galina musina, timber brown, vane lunatica, natasha wang, magnus labbe, sergia louise anderson
OR
By Genre:
flexibility, strength, static pole, spinning pole, drop, climb, acrobatics, spins, transition, splits, handspring, handstand, floor work, choreography, deadlift, combo, warm up, elbow, regrip, high heels, exotic, extreme, twisted grip, cup grip, invert, conditioning, dynamic, choreo

Warm Up

Lesson 1.1

Warm Up – All Levels – by Vane Lunatica

Locked

Lesson 1.2

Warm Up – by Jamilla Deville

Locked

Lesson 1.3

Warm Up – by Natasha Wang

Locked

Lesson 1.4

Wrist Stretch Sequence – by Natasha Wang

Locked

Lesson 1.5

Warm-Up by Sergia Louise Anderson

Locked

Lesson 1.6

Warm-Up by Samantha Star

Locked

Lesson 1.7

Warm-Up For The Wrists by Samantha Star

Locked

Beginner

Lesson 2.1

Small Exotic Combo – by Daria Che

Locked

Lesson 2.2

Exotic Pole Combo Part1 – by Daria Che

Locked

Lesson 2.3

Exotic Pole Combo Part2 – by Daria Che

Locked

Lesson 2.4

Floor Work Exotic Combo – by Daria Che

Locked

Lesson 2.5

Small Spinning Combo – by Daria Che

Locked

Lesson 2.6

Upper Part Of The Body Exotic Combo – by Daria Che

Locked

Lesson 2.7

Elegance Exotic Pole Combo – by Daria Che

Locked

Lesson 2.8

Legs Work Exotic Combo – by Daria Che

Locked

Lesson 2.9

Body Waves – by Daria Che

Locked

Lesson 2.10

Exotic Combo With Turns – by Daria Che

Locked

Lesson 2.11

The Thinker – by Evgeny Greshilov

Locked

Lesson 2.12

One Arm HandStand – by Evgeny Greshilov

Locked

Lesson 2.13

Jamilla Deville Position – by Alessandra Marchetti

Locked

Lesson 2.14

Spinning Flare To Aerial Batman – by Phoenix Kazree

Locked

Lesson 2.15

Roll Combination – by Phoenix Kazree

Locked

Lesson 2.16

Inverted Straddle – by Alisa Pleskova

Locked

Lesson 2.17

The Sea Star – by Alisa Pleskova

Locked

Lesson 2.18

Nymph Sit – by Alisa Pleskova

Locked

Lesson 2.19

Vertical Split – by Alisa Pleskova

Locked

Lesson 2.20

Roll On The Floor – by Kristina Dumanskaya

Locked

Lesson 2.21

Shoulder Mount Waves – by Kira Noire

Locked

Lesson 2.22

Cradle With Forearms – by Kira Noire

Locked

Lesson 2.23

Original Grip Spin – by Slava Ruza

Locked

Lesson 2.24

Easy Original Spin – by Slava Ruza

Locked

Lesson 2.25

Step Up on the Pole – by Natalia Tatarintseva

Locked

Lesson 2.26

Outside Leg Hang – by Natalia Tatarintseva

Locked

Lesson 2.27

Inside Leg Hang – by Natalia Tatarintseva

Locked

Lesson 2.28

Original Climbing on the Pole – by Natalia Tatarintseva

Locked

Lesson 2.29

A Layback – by Natalia Tatarintseva

Locked

Lesson 2.30

A Superman – by Natalia Tatarintseva

Locked

Lesson 2.31

Pole Combo – by Mark Buhantsov

Locked

Lesson 2.32

Improve Your Hands – by Elena Shtalinskaya

Locked

Lesson 2.33

Improve Your Hands Part 2 – by Elena Shtalinskaya

Locked

Lesson 2.34

Body And Diaphragm – by Elena Shtalinskaya

Locked

Lesson 2.35

Improve Your Diaphragm – by Elena Shtalinskaya

Locked

Lesson 2.36

Diaphragm And Hand Waves – by Elena Shtalinskaya

Locked

Lesson 2.37

Hip Movements – by Elena Shtalinskaya

Locked

Lesson 2.38

Combine Hips And Hands Movements – by Elena Shtalinskaya

Locked

Lesson 2.39

Body Waves – by Elena Shtalinskaya

Locked

Lesson 2.40

Basic Positions And Turn With A Pole – by Elena Shtalinskaya

Locked

Lesson 2.41

Turns Around The Pole – by Elena Shtalinskaya

Locked

Lesson 2.42

Small Exotic Pole Combo – by Elena Shtalinskaya

Locked

Lesson 2.43

Knee Hold And A Spin With The Pole – by Elena Shtalinskaya

Locked

Lesson 2.44

Basic Body Positions With The Pole – by Elena Shtalinskaya

Locked

Lesson 2.45

Low Level Turns Around The Pole – by Elena Shtalinskaya

Locked

Lesson 2.46

Armpit Spin To The Floor – by Elena Shtalinskaya

Locked

Lesson 2.47

A Fan Kick – by Elena Shtalinskaya

Locked

Lesson 2.48

Exotic Pole Combo – by Elena Shtalinskaya

Locked

Lesson 2.49

Small Exotic Pole Combo With Fan Kick – by Elena Shtalinskaya

Locked

Lesson 2.50

Raising Body Waves – by Elena Shtalinskaya

Locked

Lesson 2.51

Inside Leg Hang – by Marion Crampe

Locked

Lesson 2.52

Inverted Crucifix – by Marion Crampe

Locked

Lesson 2.53

Entree to Butterfly – by Marion Crampe

Locked

Lesson 2.54

Beautiful Spin – by Marion Crampe

Locked

Lesson 2.55

Fan Kick And Slide To The Floor – by Maddie Sparkle

Locked

Lesson 2.56

Two Body Rolls Into A Deep And Back Stuck – by Maddie Sparkle

Locked

Lesson 2.57

Simple Exotic Pole Combo – by Kira Noire

Locked

Lesson 2.58

Exotic Floor Work – by Kira Noire

Locked

Lesson 2.59

Exotic Floor Work Leg Circles – by Kira Noire

Locked

Lesson 2.60

Exotic Floor Work With a Pole – by Kira Noire

Locked

Lesson 2.61

Exotic Floor Work Hip Circles – by Kira Noire

Locked

Lesson 2.62

Nice Exotic Pole Combo – by Kira Noire

Locked

Lesson 2.63

Warm Up – by Jamilla Deville

Locked

Lesson 2.64

Shoulder Element – by Kenneth Kao

Locked

Lesson 2.65

Casting – by Kenneth Kao

Locked

Lesson 2.66

Reverse Fan Kick – by Kenneth Kao

Locked

Lesson 2.67

Balance on the Floor – by Galina Musina

Locked

Lesson 2.68

Sit Spin – by Timber Brown

Locked

Lesson 2.69

Small Exotic Pole Combo – by Tatyana Kurochkina

Locked

Lesson 2.70

Elegance Exotic Pole Combo – by Tatyana Kurochkina

Locked

Lesson 2.71

Floorwork Choreo Part 1 – by Vane Lunatica

Locked

Lesson 2.72

Floorwork Choreo Part 2 – by Vane Lunatica

Locked

Lesson 2.73

Floorwork Choreo Part 3 – by Vane Lunatica

Locked

Lesson 2.74

Drama Queen Position – by Vane Lunatica

Locked

Lesson 2.75

Spider Spin – by Vane Lunatica

Locked

Lesson 2.76

Pee Pee Climb – by Vane Lunatica

Locked

Lesson 2.77

Handstand Transition Into a Sit by Magnus Labbe

Locked

Lesson 2.78

Shoulder Stand Transition On The Floor by Magnus Labbe

Locked

Lesson 2.79

Low Flow And Floorwork by Magnus Labbe

Locked

Lesson 2.80

Butterfly Jump Into A Knee Hook by Magnus Labbe

Locked

Lesson 2.81

Side Climb Into A Sit by Magnus Labbe

Locked

Lesson 2.82

Exotic Choreo by Anastasia Mila

Locked

Lesson 2.83

Small Exotic Combo by Anastasia Mila

Locked

Lesson 2.84

Backward Swing Out by Jamilla Deville

Locked

Lesson 2.85

Basic Exotic Wave – Lesson 1 by Kira Noire

Locked

Lesson 2.86

Basic Exotic Wave – Lesson 2 by Kira Noire

Locked

Lesson 2.87

Reverse Wave by Kira Noire

Locked

Lesson 2.88

Exotic Basics by Kira Noire

Locked

Lesson 2.89

Exotic Basics – Back & Reverse Waves by Kira Noire

Locked

Lesson 2.90

Exotic Basics – Pirouettes by Kira Noire

Locked

Intermediate

Lesson 3.1

Deadlift To One Arm Handstand – by Evgeny Greshilov

Locked

Lesson 3.2

Slow Front Walk Over – by Evgeny Greshilov

Locked

Lesson 3.3

The Sailboat – by Evgeny Greshilov

Locked

Lesson 3.4

Grand Jete Spin – by Evgeny Greshilov

Locked

Lesson 3.5

Spinning Gallop – by Phoenix Kazree

Locked

Lesson 3.6

Straddle Jump From The Pole – by Phoenix Kazree

Locked

Lesson 3.7

Phoenix Star – by Phoenix Kazree

Locked

Lesson 3.8

Do Si Do – by Phoenix Kazree

Locked

Lesson 3.9

Kidding Play Jump – by Phoenix Kazree

Locked

Lesson 3.10

Basic Skyline On The Floor – by Evgeny Greshilov

Locked

Lesson 3.11

Aerial Split – by Evgeny Greshilov

Locked

Lesson 3.12

Aerial Transition – by Evgeny Greshilov

Locked

Lesson 3.13

Low Angle Cupid – by Evgeny Greshilov

Locked

Lesson 3.14

Male Titanic – by Evgeny Greshilov

Locked

Lesson 3.15

The Roundabout – by Evgeny Greshilov

Locked

Lesson 3.16

One Elbow Stand – by Evgeny Greshilov

Locked

Lesson 3.17

Screw In Regular Grip – by Evgeny Greshilov

Locked

Lesson 3.18

Elbow Grip Full Moon – by Evgeny Greshilov

Locked

Lesson 3.19

Jump To Sit – by Evgeny Greshilov

Locked

Lesson 3.20

Inverted T- by Evgeny Greshilov

Locked

Lesson 3.21

Entree To Shoulder Mount Split – by Evgeny Greshilov

Locked

Lesson 3.22

Thinker Variation – by Evgeny Greshilov

Locked

Lesson 3.23

The Boomerang – by Kira Noire

Locked

Lesson 3.24

Fan Kick To Straddle – by Kira Noire

Locked

Lesson 3.25

Under Arm Spin – by Kira Noire

Locked

Lesson 3.26

Underarm Jackknife – by Kira Noire

Locked

Lesson 3.27

One Hand Elbow Ayesha – by Kira Noire

Locked

Lesson 3.28

From Straddle to Handspring – by Kira Noire

Locked

Lesson 3.29

From Handspring To Mid Hook – by Kira Noire

Locked

Lesson 3.30

From Chinese Split To Straddle – by Kira Noire

Locked

Lesson 3.31

From Straddle to Straddle – by Kira Noire

Locked

Lesson 3.32

From Straddle To Buddha – by Kira Noire

Locked

Lesson 3.33

From Ballerina To Straddle – by Kira Noire

Locked

Lesson 3.34

Back Handspring – by Kira Noire

Locked

Lesson 3.35

Side Straddle In Shoulder Mount – by Kira Noire

Locked

Lesson 3.36

The Ballerina – by Kira Noire

Locked

Lesson 3.37

Jamilla Split – by Alisa Pleskova

Locked

Lesson 3.38

Chinese Split – by Alisa Pleskova

Locked

Lesson 3.39

Chinese Split Drop – by Alisa Pleskova

Locked

Lesson 3.40

Nymph Sit Drop – by Alisa Pleskova

Locked

Lesson 3.41

Cartwheel From Nymph Sit – by Alisa Pleskova

Locked

Lesson 3.42

Balance Split Transition – by Alisa Pleskova

Locked

Lesson 3.43

Spin To Reverse Grip Straddle – by Olga Trifonova

Locked

Lesson 3.44

Chinese Split – by Olga Trifonova

Locked

Lesson 3.45

Valdez – by Phoenix Kazree

Locked

Lesson 3.46

The Roundabout – by Phoenix Kazree

Locked

Lesson 3.47

Genie Tumble – by Phoenix Kazree

Locked

Lesson 3.48

Sit Spin To Jamilla – by Phoenix Kazree

Locked

Lesson 3.49

Entree To Elbow Grip Ayesha – by Phoenix Kazree

Locked

Lesson 3.50

Reverse Grab To A Shoulder Mount – by Phoenix Kazree

Locked

Lesson 3.51

Cartwheel Entree Into Brass Monkey – by Phoenix Kazree

Locked

Lesson 3.52

Reverse Grip Straddle And Floor Work – by Kira Noire

Locked

Lesson 3.53

Chinese Split To Handspring – by Kira Noire

Locked

Lesson 3.54

Dance Combo – by Kira Noire

Locked

Lesson 3.55

Small Exotic Pole Combo – by Kira Noire

Locked

Lesson 3.56

Easy Exotic Pole Combo – by Kira Noire

Locked

Lesson 3.57

Dynamic Combo – by Vladimir Karachunov

Locked

Lesson 3.58

Chinese Pole Climbing – by Vladimir Karachunov

Locked

Lesson 3.59

Original Climbing On The Pole – by Vladimir Karachunov

Locked

Lesson 3.60

Cupid To Inside Leg Hang – by Alessandra Marchetti

Locked

Lesson 3.61

Entree To Passe Plank – by Alessandra Marchetti

Locked

Lesson 3.62

A Split On The Spinning Pole – by Alessandra Marchetti

Locked

Lesson 3.63

The Cartwheel – by Alessandra Marchetti

Locked

Lesson 3.64

Ballerina Spin – by Alessandra Marchetti

Locked

Lesson 3.65

Plank Passe – by Alessandra Marchetti

Locked

Lesson 3.66

Variation of Fan Kick – by Daria Che

Locked

Lesson 3.67

Dynamic Exotic Pole Combo – by Daria Che

Locked

Lesson 3.68

Handstand With A Pole – by Daria Che

Locked

Lesson 3.69

From Handstand To The V – by Daria Che

Locked

Lesson 3.70

Exotic Pole Combo With Handstand – by Daria Che

Locked

Lesson 3.71

Bottom Arm Regrip – by Kristina Dumanskaya

Locked

Lesson 3.72

A Beautiful Spin – by Kristina Dumanskaya

Locked

Lesson 3.73

Forearm Handspring Roll Over – by Kristina Dumanskaya

Locked

Lesson 3.74

From Outside Knee Into Brass Monkey – by Kristina Dumanskaya

Locked

Lesson 3.75

Jump On The Pole – by Pink Puma

Locked

Lesson 3.76

Nice Little Spin – by Pink Puma

Locked

Lesson 3.77

Dynamic Combo On the Static Pole – by Pink Puma

Locked

Lesson 3.78

Shishkova Split – by Pink Puma

Locked

Lesson 3.79

Shoulder Climb – by Pink Puma

Locked

Lesson 3.80

A Drop – by Pink Puma

Locked

Lesson 3.81

Red Pants Split – by Dimitry Politov

Locked

Lesson 3.82

Baby Split – by Dimitry Politov

Locked

Lesson 3.83

Tree Split – by Dimitry Politov

Locked

Lesson 3.84

Cupid Jump In – by Dimitry Politov

Locked

Lesson 3.85

The Cupid – by Dimitry Politov

Locked

Lesson 3.86

Cupid Climb – by Dimitry Politov

Locked

Lesson 3.87

Basics Of Full Moon – by Dimitry Politov

Locked

Lesson 3.88

A Dynamic Spin – by Slava Ruza

Locked

Lesson 3.89

Low Spin Into Elbow Stand – by Slava Ruza

Locked

Lesson 3.90

Low Spin Into Inverted Straddle – by Slava Ruza

Locked

Lesson 3.91

A Beautiful Spin – by Slava Ruza

Locked

Lesson 3.92

Very Dynamic Spin – by Slava Ruza

Locked

Lesson 3.93

Flow On The Static Pole – by Slava Ruza

Locked

Lesson 3.94

Spinning Flow On The Static Pole – by Slava Ruza

Locked

Lesson 3.95

Praying Spin – by Slava Ruza

Locked

Lesson 3.96

Capacity Of The Cupid – by Slava Ruza

Locked

Lesson 3.97

One Leg Hug Spin – by Slava Ruza

Locked

Lesson 3.98

Power Of Armpit Grip – by Slava Ruza

Locked

Lesson 3.99

An Alegra – by Natalia Tatarintseva

Locked

Lesson 3.100

From the Sit to the Elbow Stand – by Natalia Tatarintseva

Locked

Lesson 3.101

Jade Split – by Natalia Tatarintseva

Locked

Lesson 3.102

The Phoenix – by Natalia Tatarintseva

Locked

Lesson 3.103

From a Peter Pan To the Peter Pan – by Mark Buhantsov

Locked

Lesson 3.104

From the Floor to the Elbow Stand – by Mark Buhantsov

Locked

Lesson 3.105

Pole Choreo – by Elena Shtalinskaya

Locked

Lesson 3.106

Cool Combo – by Marion Crampe

Locked

Lesson 3.107

Entree to Brass Monkey – by Marion Crampe

Locked

Lesson 3.108

Funny Grip Spin – by Marion Crampe

Locked

Lesson 3.109

Le Petit Plume – by Marion Crampe

Locked

Lesson 3.110

Little Entree to the Spinning Pole – by Marion Crampe

Locked

Lesson 3.111

The Alegra – by Marion Crampe

Locked

Lesson 3.112

The Jade – by Marion Crampe

Locked

Lesson 3.113

A Hook Into A Layout And Hello Boys – by Maddie Sparkle

Locked

Lesson 3.114

Inside Leg Hang Into A Superman – by Maddie Sparkle

Locked

Lesson 3.115

Inside Leg Hang Into A Split – by Maddie Sparkle

Locked

Lesson 3.116

Layback Into A Hanging Split – by Maddie Sparkle

Locked

Lesson 3.117

Outside Leg Hang Into An Alegra Middle Split – by Maddie Sparkle

Locked

Lesson 3.118

An Outside Leg Hang Split To Holly Drop – by Maddie Sparkle

Locked

Lesson 3.119

The Jade – by Jamilla Deville

Locked

Lesson 3.120

The Jamilla Roll Down – by Jamilla Deville

Locked

Lesson 3.121

Increase Casting – by Kenneth Kao

Locked

Lesson 3.122

Orbitor – by Kenneth Kao

Locked

Lesson 3.123

Pole to Pole Jump. The Beginning – by Kenneth Kao

Locked

Lesson 3.124

Reverse Fan Kick. Variation – by Kenneth Kao

Locked

Lesson 3.125

Cartwheel in Handspring Position – by Dmitry Fedotov

Locked

Lesson 3.126

Jump to Shoulder Mount – by Dmitry Fedotov

Locked

Lesson 3.127

Funny Transition – by Galina Musina

Locked

Lesson 3.128

Two Variations of the Handstand – by Galina Musina

Locked

Lesson 3.129

Rotation on the Static Pole – by Galina Musina

Locked

Lesson 3.130

Phoenix Spin to Front Split – by Galina Musina

Locked

Lesson 3.131

Clockwork – by Timber Brown

Locked

Lesson 3.132

Exotic Pole Combo – by Tatyana Kurochkina

Locked

Lesson 3.133

Jump on the Knees – by Tatyana Kurochkina

Locked

Lesson 3.134

Landing on the Knees – by Tatyana Kurochkina

Locked

Lesson 3.135

Bras Monkey – by Vane Lunatica

Locked

Lesson 3.136

Bras Monkey from the Ground – by Vane Lunatica

Locked

Lesson 3.137

Cartwheel on the Spinning Pole – by Vane Lunatica

Locked

Lesson 3.138

Funny Split – by Vane Lunatica

Locked

Lesson 3.139

Shoulder Stand – by Vane Lunatica

Locked

Lesson 3.140

Spin Combo – by Vane Lunatica

Locked

Lesson 3.141

Chinese Pole Climb – by Natasha Wang

Locked

Lesson 3.142

One Handed Spin – by Natasha Wang

Locked

Lesson 3.143

The Star Geyser Move – by Natasha Wang

Locked

Lesson 3.144

The Chinese Star Geyser Move – by Natasha Wang

Locked

Lesson 3.145

Dynamic Combo – by Natasha Wang

Locked

Lesson 3.146

Handstand Split – by Natasha Wang

Locked

Lesson 3.147

Side Lever Grip – by Natasha Wang

Locked

Lesson 3.148

Side Lever Invert – by Natasha Wang

Locked

Lesson 3.149

Side Climb Variation – by Natasha Wang

Locked

Lesson 3.150

The Cupid – by Natasha Wang

Locked

Lesson 3.151

A Little Floor Transition – by Natasha Wang

Locked

Lesson 3.152

Introducing Static Rotation Technique – by Natasha Wang

Locked

Lesson 3.153

From a Sit on the Pole Into a Sneaky Invert – by Natasha Wang

Locked

Lesson 3.154

Transition into an Inside Leg Hook – by Natasha Wang

Locked

Lesson 3.155

Transition to the Shoulder Stand – by Natasha Wang

Locked

Lesson 3.156

Transition to One Handed Handstand – by Natasha Wang

Locked

Lesson 3.157

From Cupid to Cupid – by Natasha Wang

Locked

Lesson 3.158

Drop from a Cupid to a Side Lever Split – by Natasha Wang

Locked

Lesson 3.159

Natasha Wang Mid Hook – by Natasha Wang

Locked

Lesson 3.160

Kick Up To Brass Monkey – by Natasha Wang

Locked

Lesson 3.161

Jump To Under Arm – by Evgeny Greshilov

Locked

Lesson 3.162

The Jamilla – by Jamilla Deville

Locked

Lesson 3.163

The Windmill (Aerial Fan Kick) – by Vladimir Karachunov

Locked

Lesson 3.164

Forearm Handspring – by Kristina Dumanskaya

Locked

Lesson 3.165

Valdez Aka Back Walk Over – by Vladimir Karachunov

Locked

Lesson 3.166

A Flying Back Hand by Marlo Fisken

Locked

Lesson 3.167

The Vortex by Marlo Fisken

Locked

Lesson 3.168

A Little Flow Into A Handstand – by Magnus Labbe

Locked

Lesson 3.169

Jump Flow With The Pole by Magnus Labbe

Locked

Lesson 3.170

A Little Static Rotation by Magnus Labbe

Locked

Lesson 3.171

Static Rotation Into A Sit On The Pole by Magnus Labbe

Locked

Lesson 3.172

From The Sit To A Handspring by Magnus Labbe

Locked

Lesson 3.173

A Little Jump Combo by Sergia Louise Anderson

Locked

Lesson 3.174

Exotic Pole Combo Part 1 by Sergia Louise Anderson

Locked

Lesson 3.175

Exotic Pole Combo Part 2 by Sergia Louise Anderson

Locked

Lesson 3.176

Exotic Pole Combo Part 3 by Sergia Louise Anderson

Locked

Lesson 3.177

Exotic Pole Combo Part 4 by Sergia Louise Anderson

Locked

Lesson 3.178

Exotic Pole Combo Part 5 by Sergia Louise Anderson

Locked

Lesson 3.179

Genie Roll Combo Part 1 by Sergia Louise Anderson

Locked

Lesson 3.180

Genie Roll Combo Part 2 by Sergia Louise Anderson

Locked

Lesson 3.181

Genie Roll Combo Part 3 by Sergia Louise Anderson

Locked

Lesson 3.182

Genie Roll Combo Part 4 by Sergia Louise Anderson

Locked

Lesson 3.183

Genie Roll Combo Part 5 by Sergia Louise Anderson

Locked

Lesson 3.184

Backwards Lip Spin by Sarah Scott

Locked

Lesson 3.185

Grip Switch To Invert by Sarah Scott

Locked

Lesson 3.186

Baby Skyline by Sarah Scott

Locked

Lesson 3.187

Sonic Spin by Sarah Scott

Locked

Lesson 3.188

Twisted Sit On A Spin Pole by Sarah Scott

Locked

Lesson 3.189

Forearm Spin To Ballerina Spin by Sarah Scott

Locked

Lesson 3.190

Table Top Ankle Hang Variation by Sarah Scott

Locked

Lesson 3.191

Flare On The Spinning Pole by Sarah Scott

Locked

Lesson 3.192

A Little Combo by Daria Che

Locked

Lesson 3.193

Little Exotic Choreo by Daria Che

Locked

Lesson 3.194

Exotic Combo by Daria Che

Locked

Lesson 3.195

Chest Jump by Daria Che

Locked

Lesson 3.196

Transition To A Split by Daria Che

Locked

Lesson 3.197

Exotic Combo With A Swing by Daria Che

Locked

Lesson 3.198

Exotic Flow Choreography by Daria Che

Locked

Lesson 3.199

Exotic Flow Combo by Daria Che

Locked

Lesson 3.200

Cup Grip Handstand With The Pole by Samantha Star

Locked

Lesson 3.201

Shoulder Mount Conditioning by Samantha Star

Locked

Lesson 3.202

Small Exotic Pole Combo by Anastasia Mila

Locked

Lesson 3.203

Exotic Choreography by Anastasia Mila

Locked

Lesson 3.204

Exotic Combo by Anastasia Mila

Locked

Lesson 3.205

Exotic Combo 2 by Anastasia Mila

Locked

Lesson 3.206

Exotic Combo 3 by Anastasia Mila

Locked

Lesson 3.207

Exotic Combo 4 by Anastasia Mila

Locked

Lesson 3.208

Exotic Pole Combo by Anastasia Mila

Locked

Lesson 3.209

Short Exotic Combo by Anastasia Mila

Locked

Lesson 3.210

Pole Choreo 1 – by Viktoria Chapaykina

Locked

Lesson 3.211

PoleChoreo 2 – by Viktoria Chapaykina

Locked

Lesson 3.212

Pole Choreo 3 – by Viktoria Chapaykina

Locked

Lesson 3.213

Pole Choreo 4 Part 1 – by Viktoria Chapaykina

Locked

Lesson 3.214

Pole Choreo 4 Part 2 – by Viktoria Chapaykina

Locked

Lesson 3.215

Pole Choreo 5 Part 1 – by Viktoria Chapaykina

Locked

Lesson 3.216

Pole Choreo 5 Part 2 – by Viktoria Chapaykina

Locked

Lesson 3.217

Dragonfly by Jamilla Deville

Locked

Lesson 3.218

From Ballerina To Shoulder Mount Split by Jamilla Deville

Locked

Lesson 3.219

Outside Leg Hook Bridge by Jamilla Deville

Locked

Lesson 3.220

Death Loop by Olga Trifonova

Locked

Lesson 3.221

3 Ways Of Pivot by Phoenix Kazree

Locked

Lesson 3.222

Pirouette Into A Climb by Phoenix Kazree

Locked

Lesson 3.223

Pivot And Pirouette Combo by Phoenix Kazree

Locked

Lesson 3.224

Switch Leap by Phoenix Kazree

Locked

Lesson 3.225

A Spinning Leap by Phoenix Kazree

Locked

Lesson 3.226

Acrobatic Fundamentals Understanding Your Relationship With the Pole by Kenneth Kao

Locked

Lesson 3.227

Acrobatic Fundamentals Swinging Your Limbs by Kenneth Kao

Locked

Lesson 3.228

Acrobatic Fundamentals Landing And Jumps by Kenneth Kao

Locked

Lesson 3.229

Acrobatic Fundamentals Head And Eyes by Kenneth Kao

Locked

Lesson 3.230

Acrobatic Fundamentals Grip Switches Without Letting Go by Kenneth Kao

Locked

Lesson 3.231

Pole Medicine Basic Shoulder Muscle Balancing by Kenneth Kao

Locked

Lesson 3.232

Pole Medicine Basic Muscle Therapies by Kenneth Kao

Locked
То SORT LESSONS select:
By Instructor:
kira noire, evgeny greshilov, phoenix kazree, olga trifonova, kristina dumanskaya, alessandra marchetti, daria che, vladimir karachunov, pink puma, alisa pleskova, elena shtalinskaya, slava ruza, natalia tatarintseva, marion crampe, jamilla deville, kenneth kao, dmitry fedotov, galina musina, timber brown, vane lunatica, natasha wang, magnus labbe, sergia louise anderson
OR
By Genre:
flexibility, strength, static pole, spinning pole, drop, climb, acrobatics, spins, transition, splits, handspring, handstand, floor work, choreography, deadlift, combo, warm up, elbow, regrip, high heels, exotic, extreme, twisted grip, cup grip, invert, conditioning, dynamic, choreo

Warm Up

Lesson 1.1

Warm Up – All Levels – by Vane Lunatica

Locked

Lesson 1.2

Warm Up – by Jamilla Deville

Locked

Lesson 1.3

Warm Up – by Natasha Wang

Locked

Lesson 1.4

Wrist Stretch Sequence – by Natasha Wang

Locked

Lesson 1.5

Warm-Up by Sergia Louise Anderson

Locked

Lesson 1.6

Warm-Up by Samantha Star

Locked

Lesson 1.7

Warm-Up For The Wrists by Samantha Star

Locked

Beginner

Lesson 2.1

Small Exotic Combo – by Daria Che

Locked

Lesson 2.2

Exotic Pole Combo Part1 – by Daria Che

Locked

Lesson 2.3

Exotic Pole Combo Part2 – by Daria Che

Locked

Lesson 2.4

Floor Work Exotic Combo – by Daria Che

Locked

Lesson 2.5

Small Spinning Combo – by Daria Che

Locked

Lesson 2.6

Upper Part Of The Body Exotic Combo – by Daria Che

Locked

Lesson 2.7

Elegance Exotic Pole Combo – by Daria Che

Locked

Lesson 2.8

Legs Work Exotic Combo – by Daria Che

Locked

Lesson 2.9

Body Waves – by Daria Che

Locked

Lesson 2.10

Exotic Combo With Turns – by Daria Che

Locked

Lesson 2.11

The Thinker – by Evgeny Greshilov

Locked

Lesson 2.12

One Arm HandStand – by Evgeny Greshilov

Locked

Lesson 2.13

Jamilla Deville Position – by Alessandra Marchetti

Locked

Lesson 2.14

Spinning Flare To Aerial Batman – by Phoenix Kazree

Locked

Lesson 2.15

Roll Combination – by Phoenix Kazree

Locked

Lesson 2.16

Inverted Straddle – by Alisa Pleskova

Locked

Lesson 2.17

The Sea Star – by Alisa Pleskova

Locked

Lesson 2.18

Nymph Sit – by Alisa Pleskova

Locked

Lesson 2.19

Vertical Split – by Alisa Pleskova

Locked

Lesson 2.20

Roll On The Floor – by Kristina Dumanskaya

Locked

Lesson 2.21

Shoulder Mount Waves – by Kira Noire

Locked

Lesson 2.22

Cradle With Forearms – by Kira Noire

Locked

Lesson 2.23

Original Grip Spin – by Slava Ruza

Locked

Lesson 2.24

Easy Original Spin – by Slava Ruza

Locked

Lesson 2.25

Step Up on the Pole – by Natalia Tatarintseva

Locked

Lesson 2.26

Outside Leg Hang – by Natalia Tatarintseva

Locked

Lesson 2.27

Inside Leg Hang – by Natalia Tatarintseva

Locked

Lesson 2.28

Original Climbing on the Pole – by Natalia Tatarintseva

Locked

Lesson 2.29

A Layback – by Natalia Tatarintseva

Locked

Lesson 2.30

A Superman – by Natalia Tatarintseva

Locked

Lesson 2.31

Pole Combo – by Mark Buhantsov

Locked

Lesson 2.32

Improve Your Hands – by Elena Shtalinskaya

Locked

Lesson 2.33

Improve Your Hands Part 2 – by Elena Shtalinskaya

Locked

Lesson 2.34

Body And Diaphragm – by Elena Shtalinskaya

Locked

Lesson 2.35

Improve Your Diaphragm – by Elena Shtalinskaya

Locked

Lesson 2.36

Diaphragm And Hand Waves – by Elena Shtalinskaya

Locked

Lesson 2.37

Hip Movements – by Elena Shtalinskaya

Locked

Lesson 2.38

Combine Hips And Hands Movements – by Elena Shtalinskaya

Locked

Lesson 2.39

Body Waves – by Elena Shtalinskaya

Locked

Lesson 2.40

Basic Positions And Turn With A Pole – by Elena Shtalinskaya

Locked

Lesson 2.41

Turns Around The Pole – by Elena Shtalinskaya

Locked

Lesson 2.42

Small Exotic Pole Combo – by Elena Shtalinskaya

Locked

Lesson 2.43

Knee Hold And A Spin With The Pole – by Elena Shtalinskaya

Locked

Lesson 2.44

Basic Body Positions With The Pole – by Elena Shtalinskaya

Locked

Lesson 2.45

Low Level Turns Around The Pole – by Elena Shtalinskaya

Locked

Lesson 2.46

Armpit Spin To The Floor – by Elena Shtalinskaya

Locked

Lesson 2.47

A Fan Kick – by Elena Shtalinskaya

Locked

Lesson 2.48

Exotic Pole Combo – by Elena Shtalinskaya

Locked

Lesson 2.49

Small Exotic Pole Combo With Fan Kick – by Elena Shtalinskaya

Locked

Lesson 2.50

Raising Body Waves – by Elena Shtalinskaya

Locked

Lesson 2.51

Inside Leg Hang – by Marion Crampe

Locked

Lesson 2.52

Inverted Crucifix – by Marion Crampe

Locked

Lesson 2.53

Entree to Butterfly – by Marion Crampe

Locked

Lesson 2.54

Beautiful Spin – by Marion Crampe

Locked

Lesson 2.55

Fan Kick And Slide To The Floor – by Maddie Sparkle

Locked

Lesson 2.56

Two Body Rolls Into A Deep And Back Stuck – by Maddie Sparkle

Locked

Lesson 2.57

Simple Exotic Pole Combo – by Kira Noire

Locked

Lesson 2.58

Exotic Floor Work – by Kira Noire

Locked

Lesson 2.59

Exotic Floor Work Leg Circles – by Kira Noire

Locked

Lesson 2.60

Exotic Floor Work With a Pole – by Kira Noire

Locked

Lesson 2.61

Exotic Floor Work Hip Circles – by Kira Noire

Locked

Lesson 2.62

Nice Exotic Pole Combo – by Kira Noire

Locked

Lesson 2.63

Warm Up – by Jamilla Deville

Locked

Lesson 2.64

Shoulder Element – by Kenneth Kao

Locked

Lesson 2.65

Casting – by Kenneth Kao

Locked

Lesson 2.66

Reverse Fan Kick – by Kenneth Kao

Locked

Lesson 2.67

Balance on the Floor – by Galina Musina

Locked

Lesson 2.68

Sit Spin – by Timber Brown

Locked

Lesson 2.69

Small Exotic Pole Combo – by Tatyana Kurochkina

Locked

Lesson 2.70

Elegance Exotic Pole Combo – by Tatyana Kurochkina

Locked

Lesson 2.71

Floorwork Choreo Part 1 – by Vane Lunatica

Locked

Lesson 2.72

Floorwork Choreo Part 2 – by Vane Lunatica

Locked

Lesson 2.73

Floorwork Choreo Part 3 – by Vane Lunatica

Locked

Lesson 2.74

Drama Queen Position – by Vane Lunatica

Locked

Lesson 2.75

Spider Spin – by Vane Lunatica

Locked

Lesson 2.76

Pee Pee Climb – by Vane Lunatica

Locked

Lesson 2.77

Handstand Transition Into a Sit by Magnus Labbe

Locked

Lesson 2.78

Shoulder Stand Transition On The Floor by Magnus Labbe

Locked

Lesson 2.79

Low Flow And Floorwork by Magnus Labbe

Locked

Lesson 2.80

Butterfly Jump Into A Knee Hook by Magnus Labbe

Locked

Lesson 2.81

Side Climb Into A Sit by Magnus Labbe

Locked

Lesson 2.82

Exotic Choreo by Anastasia Mila

Locked

Lesson 2.83

Small Exotic Combo by Anastasia Mila

Locked

Lesson 2.84

Backward Swing Out by Jamilla Deville

Locked

Lesson 2.85

Basic Exotic Wave – Lesson 1 by Kira Noire

Locked

Lesson 2.86

Basic Exotic Wave – Lesson 2 by Kira Noire

Locked

Lesson 2.87

Reverse Wave by Kira Noire

Locked

Lesson 2.88

Exotic Basics by Kira Noire

Locked

Lesson 2.89

Exotic Basics – Back & Reverse Waves by Kira Noire

Locked

Lesson 2.90

Exotic Basics – Pirouettes by Kira Noire

Locked

Intermediate

Lesson 3.1

Deadlift To One Arm Handstand – by Evgeny Greshilov

Locked

Lesson 3.2

Slow Front Walk Over – by Evgeny Greshilov

Locked

Lesson 3.3

The Sailboat – by Evgeny Greshilov

Locked

Lesson 3.4

Grand Jete Spin – by Evgeny Greshilov

Locked

Lesson 3.5

Spinning Gallop – by Phoenix Kazree

Locked

Lesson 3.6

Straddle Jump From The Pole – by Phoenix Kazree

Locked

Lesson 3.7

Phoenix Star – by Phoenix Kazree

Locked

Lesson 3.8

Do Si Do – by Phoenix Kazree

Locked

Lesson 3.9

Kidding Play Jump – by Phoenix Kazree

Locked

Lesson 3.10

Basic Skyline On The Floor – by Evgeny Greshilov

Locked

Lesson 3.11

Aerial Split – by Evgeny Greshilov

Locked

Lesson 3.12

Aerial Transition – by Evgeny Greshilov

Locked

Lesson 3.13

Low Angle Cupid – by Evgeny Greshilov

Locked

Lesson 3.14

Male Titanic – by Evgeny Greshilov

Locked

Lesson 3.15

The Roundabout – by Evgeny Greshilov

Locked

Lesson 3.16

One Elbow Stand – by Evgeny Greshilov

Locked

Lesson 3.17

Screw In Regular Grip – by Evgeny Greshilov

Locked

Lesson 3.18

Elbow Grip Full Moon – by Evgeny Greshilov

Locked

Lesson 3.19

Jump To Sit – by Evgeny Greshilov

Locked

Lesson 3.20

Inverted T- by Evgeny Greshilov

Locked

Lesson 3.21

Entree To Shoulder Mount Split – by Evgeny Greshilov

Locked

Lesson 3.22

Thinker Variation – by Evgeny Greshilov

Locked

Lesson 3.23

The Boomerang – by Kira Noire

Locked

Lesson 3.24

Fan Kick To Straddle – by Kira Noire

Locked

Lesson 3.25

Under Arm Spin – by Kira Noire

Locked

Lesson 3.26

Underarm Jackknife – by Kira Noire

Locked

Lesson 3.27

One Hand Elbow Ayesha – by Kira Noire

Locked

Lesson 3.28

From Straddle to Handspring – by Kira Noire

Locked

Lesson 3.29

From Handspring To Mid Hook – by Kira Noire

Locked

Lesson 3.30

From Chinese Split To Straddle – by Kira Noire

Locked

Lesson 3.31

From Straddle to Straddle – by Kira Noire

Locked

Lesson 3.32

From Straddle To Buddha – by Kira Noire

Locked

Lesson 3.33

From Ballerina To Straddle – by Kira Noire

Locked

Lesson 3.34

Back Handspring – by Kira Noire

Locked

Lesson 3.35

Side Straddle In Shoulder Mount – by Kira Noire

Locked

Lesson 3.36

The Ballerina – by Kira Noire

Locked

Lesson 3.37

Jamilla Split – by Alisa Pleskova

Locked

Lesson 3.38

Chinese Split – by Alisa Pleskova

Locked

Lesson 3.39

Chinese Split Drop – by Alisa Pleskova

Locked

Lesson 3.40

Nymph Sit Drop – by Alisa Pleskova

Locked

Lesson 3.41

Cartwheel From Nymph Sit – by Alisa Pleskova

Locked

Lesson 3.42

Balance Split Transition – by Alisa Pleskova

Locked

Lesson 3.43

Spin To Reverse Grip Straddle – by Olga Trifonova

Locked

Lesson 3.44

Chinese Split – by Olga Trifonova

Locked

Lesson 3.45

Valdez – by Phoenix Kazree

Locked

Lesson 3.46

The Roundabout – by Phoenix Kazree

Locked

Lesson 3.47

Genie Tumble – by Phoenix Kazree

Locked

Lesson 3.48

Sit Spin To Jamilla – by Phoenix Kazree

Locked

Lesson 3.49

Entree To Elbow Grip Ayesha – by Phoenix Kazree

Locked

Lesson 3.50

Reverse Grab To A Shoulder Mount – by Phoenix Kazree

Locked

Lesson 3.51

Cartwheel Entree Into Brass Monkey – by Phoenix Kazree

Locked

Lesson 3.52

Reverse Grip Straddle And Floor Work – by Kira Noire

Locked

Lesson 3.53

Chinese Split To Handspring – by Kira Noire

Locked

Lesson 3.54

Dance Combo – by Kira Noire

Locked

Lesson 3.55

Small Exotic Pole Combo – by Kira Noire

Locked

Lesson 3.56

Easy Exotic Pole Combo – by Kira Noire

Locked

Lesson 3.57

Dynamic Combo – by Vladimir Karachunov

Locked

Lesson 3.58

Chinese Pole Climbing – by Vladimir Karachunov

Locked

Lesson 3.59

Original Climbing On The Pole – by Vladimir Karachunov

Locked

Lesson 3.60

Cupid To Inside Leg Hang – by Alessandra Marchetti

Locked

Lesson 3.61

Entree To Passe Plank – by Alessandra Marchetti

Locked

Lesson 3.62

A Split On The Spinning Pole – by Alessandra Marchetti

Locked

Lesson 3.63

The Cartwheel – by Alessandra Marchetti

Locked

Lesson 3.64

Ballerina Spin – by Alessandra Marchetti

Locked

Lesson 3.65

Plank Passe – by Alessandra Marchetti

Locked

Lesson 3.66

Variation of Fan Kick – by Daria Che

Locked

Lesson 3.67

Dynamic Exotic Pole Combo – by Daria Che

Locked

Lesson 3.68

Handstand With A Pole – by Daria Che

Locked

Lesson 3.69

From Handstand To The V – by Daria Che

Locked

Lesson 3.70

Exotic Pole Combo With Handstand – by Daria Che

Locked

Lesson 3.71

Bottom Arm Regrip – by Kristina Dumanskaya

Locked

Lesson 3.72

A Beautiful Spin – by Kristina Dumanskaya

Locked

Lesson 3.73

Forearm Handspring Roll Over – by Kristina Dumanskaya

Locked

Lesson 3.74

From Outside Knee Into Brass Monkey – by Kristina Dumanskaya

Locked

Lesson 3.75

Jump On The Pole – by Pink Puma

Locked

Lesson 3.76

Nice Little Spin – by Pink Puma

Locked

Lesson 3.77

Dynamic Combo On the Static Pole – by Pink Puma

Locked

Lesson 3.78

Shishkova Split – by Pink Puma

Locked

Lesson 3.79

Shoulder Climb – by Pink Puma

Locked

Lesson 3.80

A Drop – by Pink Puma

Locked

Lesson 3.81

Red Pants Split – by Dimitry Politov

Locked

Lesson 3.82

Baby Split – by Dimitry Politov

Locked

Lesson 3.83

Tree Split – by Dimitry Politov

Locked

Lesson 3.84

Cupid Jump In – by Dimitry Politov

Locked

Lesson 3.85

The Cupid – by Dimitry Politov

Locked

Lesson 3.86

Cupid Climb – by Dimitry Politov

Locked

Lesson 3.87

Basics Of Full Moon – by Dimitry Politov

Locked

Lesson 3.88

A Dynamic Spin – by Slava Ruza

Locked

Lesson 3.89

Low Spin Into Elbow Stand – by Slava Ruza

Locked

Lesson 3.90

Low Spin Into Inverted Straddle – by Slava Ruza

Locked

Lesson 3.91

A Beautiful Spin – by Slava Ruza

Locked

Lesson 3.92

Very Dynamic Spin – by Slava Ruza

Locked

Lesson 3.93

Flow On The Static Pole – by Slava Ruza

Locked

Lesson 3.94

Spinning Flow On The Static Pole – by Slava Ruza

Locked

Lesson 3.95

Praying Spin – by Slava Ruza

Locked

Lesson 3.96

Capacity Of The Cupid – by Slava Ruza

Locked

Lesson 3.97

One Leg Hug Spin – by Slava Ruza

Locked

Lesson 3.98

Power Of Armpit Grip – by Slava Ruza

Locked

Lesson 3.99

An Alegra – by Natalia Tatarintseva

Locked

Lesson 3.100

From the Sit to the Elbow Stand – by Natalia Tatarintseva

Locked

Lesson 3.101

Jade Split – by Natalia Tatarintseva

Locked

Lesson 3.102

The Phoenix – by Natalia Tatarintseva

Locked

Lesson 3.103

From a Peter Pan To the Peter Pan – by Mark Buhantsov

Locked

Lesson 3.104

From the Floor to the Elbow Stand – by Mark Buhantsov

Locked

Lesson 3.105

Pole Choreo – by Elena Shtalinskaya

Locked

Lesson 3.106

Cool Combo – by Marion Crampe

Locked

Lesson 3.107

Entree to Brass Monkey – by Marion Crampe

Locked

Lesson 3.108

Funny Grip Spin – by Marion Crampe

Locked

Lesson 3.109

Le Petit Plume – by Marion Crampe

Locked

Lesson 3.110

Little Entree to the Spinning Pole – by Marion Crampe

Locked

Lesson 3.111

The Alegra – by Marion Crampe

Locked

Lesson 3.112

The Jade – by Marion Crampe

Locked

Lesson 3.113

A Hook Into A Layout And Hello Boys – by Maddie Sparkle

Locked

Lesson 3.114

Inside Leg Hang Into A Superman – by Maddie Sparkle

Locked

Lesson 3.115

Inside Leg Hang Into A Split – by Maddie Sparkle

Locked

Lesson 3.116

Layback Into A Hanging Split – by Maddie Sparkle

Locked

Lesson 3.117

Outside Leg Hang Into An Alegra Middle Split – by Maddie Sparkle

Locked

Lesson 3.118

An Outside Leg Hang Split To Holly Drop – by Maddie Sparkle

Locked

Lesson 3.119

The Jade – by Jamilla Deville

Locked

Lesson 3.120

The Jamilla Roll Down – by Jamilla Deville

Locked

Lesson 3.121

Increase Casting – by Kenneth Kao

Locked

Lesson 3.122

Orbitor – by Kenneth Kao

Locked

Lesson 3.123

Pole to Pole Jump. The Beginning – by Kenneth Kao

Locked

Lesson 3.124

Reverse Fan Kick. Variation – by Kenneth Kao

Locked

Lesson 3.125

Cartwheel in Handspring Position – by Dmitry Fedotov

Locked

Lesson 3.126

Jump to Shoulder Mount – by Dmitry Fedotov

Locked

Lesson 3.127

Funny Transition – by Galina Musina

Locked

Lesson 3.128

Two Variations of the Handstand – by Galina Musina

Locked

Lesson 3.129

Rotation on the Static Pole – by Galina Musina

Locked

Lesson 3.130

Phoenix Spin to Front Split – by Galina Musina

Locked

Lesson 3.131

Clockwork – by Timber Brown

Locked

Lesson 3.132

Exotic Pole Combo – by Tatyana Kurochkina

Locked

Lesson 3.133

Jump on the Knees – by Tatyana Kurochkina

Locked

Lesson 3.134

Landing on the Knees – by Tatyana Kurochkina

Locked

Lesson 3.135

Bras Monkey – by Vane Lunatica

Locked

Lesson 3.136

Bras Monkey from the Ground – by Vane Lunatica

Locked

Lesson 3.137

Cartwheel on the Spinning Pole – by Vane Lunatica

Locked

Lesson 3.138

Funny Split – by Vane Lunatica

Locked

Lesson 3.139

Shoulder Stand – by Vane Lunatica

Locked

Lesson 3.140

Spin Combo – by Vane Lunatica

Locked

Lesson 3.141

Chinese Pole Climb – by Natasha Wang

Locked

Lesson 3.142

One Handed Spin – by Natasha Wang

Locked

Lesson 3.143

The Star Geyser Move – by Natasha Wang

Locked

Lesson 3.144

The Chinese Star Geyser Move – by Natasha Wang

Locked

Lesson 3.145

Dynamic Combo – by Natasha Wang

Locked

Lesson 3.146

Handstand Split – by Natasha Wang

Locked

Lesson 3.147

Side Lever Grip – by Natasha Wang

Locked

Lesson 3.148

Side Lever Invert – by Natasha Wang

Locked

Lesson 3.149

Side Climb Variation – by Natasha Wang

Locked

Lesson 3.150

The Cupid – by Natasha Wang

Locked

Lesson 3.151

A Little Floor Transition – by Natasha Wang

Locked

Lesson 3.152

Introducing Static Rotation Technique – by Natasha Wang

Locked

Lesson 3.153

From a Sit on the Pole Into a Sneaky Invert – by Natasha Wang

Locked

Lesson 3.154

Transition into an Inside Leg Hook – by Natasha Wang

Locked

Lesson 3.155

Transition to the Shoulder Stand – by Natasha Wang

Locked

Lesson 3.156

Transition to One Handed Handstand – by Natasha Wang

Locked

Lesson 3.157

From Cupid to Cupid – by Natasha Wang

Locked

Lesson 3.158

Drop from a Cupid to a Side Lever Split – by Natasha Wang

Locked

Lesson 3.159

Natasha Wang Mid Hook – by Natasha Wang

Locked

Lesson 3.160

Kick Up To Brass Monkey – by Natasha Wang

Locked

Lesson 3.161

Jump To Under Arm – by Evgeny Greshilov

Locked

Lesson 3.162

The Jamilla – by Jamilla Deville

Locked

Lesson 3.163

The Windmill (Aerial Fan Kick) – by Vladimir Karachunov

Locked

Lesson 3.164

Forearm Handspring – by Kristina Dumanskaya

Locked

Lesson 3.165

Valdez Aka Back Walk Over – by Vladimir Karachunov

Locked

Lesson 3.166

A Flying Back Hand by Marlo Fisken

Locked

Lesson 3.167

The Vortex by Marlo Fisken

Locked

Lesson 3.168

A Little Flow Into A Handstand – by Magnus Labbe

Locked