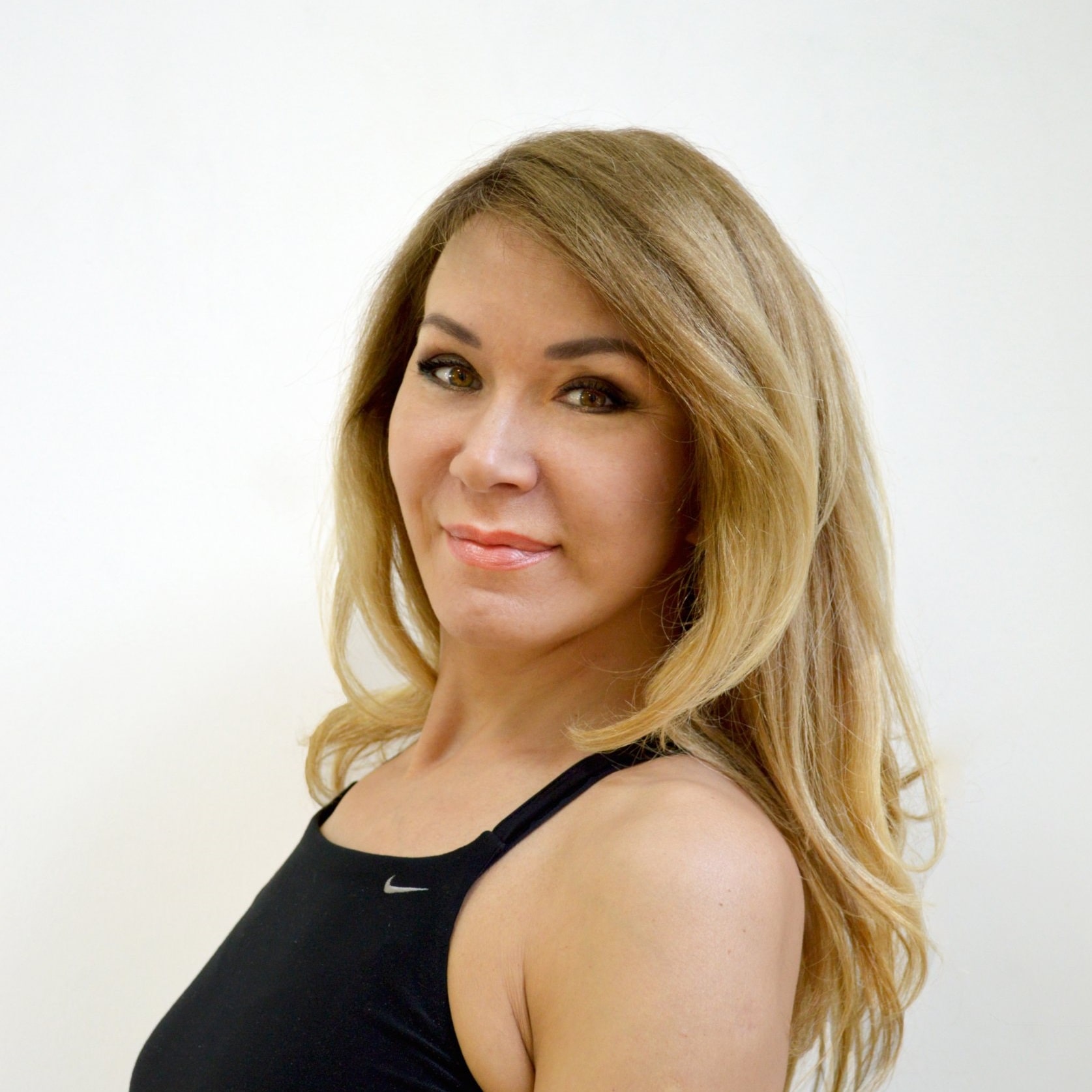 Profile
Angelina Naumova gives unique stretching & flexibility lessons based on yoga.
Angelina teaches at the sports-choreographic school of aerial acrobatics of Elena Marceau.
Master of Sports in Rhythmic Gymnastics
Education: Higher pedagogical, math teacher.
Two courses of the Academy of Physical Education
Bronze medalist of competitions in sports acrobatics (singles). 5-time winner of team competitions in aerobics-feint (singles).
Awarded the title "Miss aerobics".
Angelina worked for several years as a choreographer in gymnastics and acrobatics, as a coach in rhythmic gymnastics, for 7 years as director of studies at a sports school.
Certified instructor of group programs FFAR in the category Fisaf in the category step 3 stage, aerobics 3 stage, pilates, strength training, dance directions, yoga.
In 2017 graduated from the Sanskrit School.
For several years of work in the acrobatics industry on the pylon Angelina has developed her author's programs for stretching based on yoga pracitices.