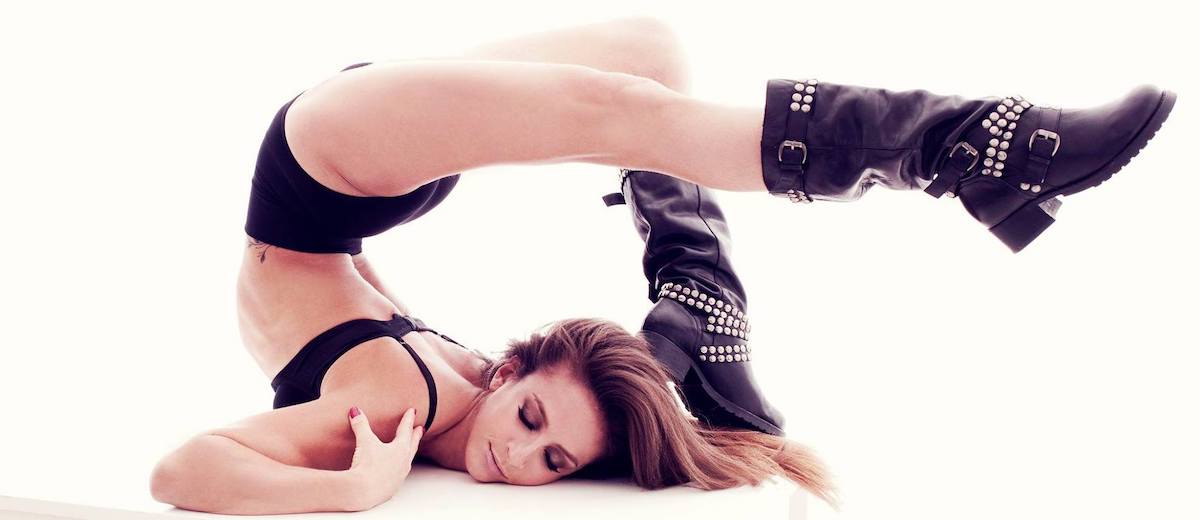 New Classes - Single Choreographies
We are so excited to announce new classes "Single Choreographies" from Ilia Med, Kira Noire, Liza Sergeeva, Vika Chapa and new instructors coming along in the future.
Watch this place - its going to be HOT HOT HOT!
Why we are the best in online Pole Dancing Classes!
Open Dance Academy is the pole dancing instructional community that you've always dreamed of. We go beyond online pole dancing lessons — we are much more than that! Join the global dance movement learn pole dance online. Erase the boundaries, dance everywhere, express yourself, share your emotions with the rest of the world.
ONLINE POLE DANCING CLASSES
Pole dancing is an art form of fitness that combines choreography and acrobatics. Just like any other art form, it has changed appearances – new moves, new faces, and new takes on old information. Just like in any dance activity, it has incredible fitness benefits – increases strength, develops incredible flexibility and of course you don't use all that muscle for nothing, and those legs that you admire so much could be on you soon! Exercising in general produces endorphins, which make you a happy camper – however, pole dancing is much more emotional than simply a source of happy feelings.
Most importantly, pole dancing is a fascinating dance so graceful and empowering. It is claimed to be the most popular activity in fitness and exercise routine globally. Although moves are passed down to learners, it isn't meant to limit you. Many pole dancers bring their own identities, passions, and ideas to their work, making it a truly expressive, creative sport. As truly inclusive, artistic movement, we would be honoured for you to make pole dancing an important part of your life, as so many before you have. The sport has been shaped, evolved, and loved for a long time – and now it's your turn to inherit that passion. Join Open Dance Academy to fulfil your dreams, and take the plunge for the pole with the help of our online lessons from World Best Athletes!
Dance with us! Our Instructors

Video Testimonial from Pole Expo 2017
What our customers say about OpenDance Academy!

Vollkorn
Love it!
Finally there are also lesson where you learn how to move your hands, arms and head gracefully. If you have no dance background like me, you know the struggle. You can find a lot of videos of tricks out there and they are cool, but I was missing dance moves and lessons on how to make it look graceful and pretty. Specially love Elena's videos. Would totally buy it again. 5 Stars

Jessica
OpenDance Academy is the best of all as I can learn pole dance just by sitting in the house. I'm using Platinum Course and the classes are just so much fun... The teachers, especially - Marion Crampe is so professional and helpful, always there to help me in correcting my moves, face gestures and everything. I am not just feeling that I can dance very well, but the best pole dance online classes made me fitter, healthier and better than earlier. Highly Recommended!

Nunitooo Al Maskary
I purchased advanced to expert course in Nov and learned a lot , I loved different combos and moves . Definitely didn't nail all moves but I'm still learning . Today I decided I wanted to have platinum access . I'm amazed with all tricks that I always wanted to learn . My 1st comment is : I feel beginner section is not really for beginner students ! There are moves where it's perfect for beginners ; but there are moves where it can't be under this section ! I feel it would be more of an intermediate level 1 or level 2. It would be nice if beginner section is lighter . My 2nd comment is to be able to mark favorite moves for training . I have a lot of favorite tricks and I keep forgetting which is which . 🙂 Last comment : if it's possible to chat or put question when we are stuck in move & be able to get advice from the instructor . Thanks a lot Nusa from Oman

Jenny Liebert
 I don't think the beginner course is actually suitable for total beginners, but for any intermediate up to expert this is the best website so far. Very good value for money, clear explanations from top Pole Dancers, very cool tricks, nothing basic, a good way to revisit moves and styles, and stimulates new ideas 🙂 Thank you

Mackenzie Hanks
What an amazing Academy
Best money i've ever spent on pole training, thank you to all of the awesome instructors!

Mary
Thanks
The Platinum Course of OpenDance Academy is something worth to have. I wanted to be a professional pole dancer and really this is the course which has supported me a lot without wasting my time and efforts. By checking so amazing and easy to understand videos I have learned everything and now I'm very much confident to perform in any stage without any fear. Thanks so much!

Ximena Flores
Excelente
Tutoriales claros y bien explicados por fabulosos instructores y atletas. Gran variedad de transiciones, combos y trucos. Y en constante crecimiento!

Cindy Cooijmans
Beautiful clear website. Great instructions. Pole Stars on demand, what else can you wish for! Keep up the good work.

Red Fury
The lessons are highly concentrated and not watered down like other available lessons on DVD and other sites... truly remarkable variety of unique moves and transitions from the best pole artists in the industry. Best money spent… considering that at pole expo one will spend a lot more on just group lessons... I stopped attending local studio as I progress faster with these lessons at home!! New lessons get added all the time!!

Nusa from Oman
I subscribed yesterday for course 2 advance to expert as there were many tricks I want to learn but wasn't sure about the techniques. Honestly never had so much expectations; but it's one of the best online courses. I'm self taught pole dancer plus an instructor so definitely there are many advance & expert moves takes me time to achieve, but went through few lessons and I could proudly say I was able to achieve it last night and its time to practice it more. Keep it up and I'm definitely planning to upgrade to platinum course... Yes, it worth every penny $$$
Experience Pole Dance online through our Demo Lessons
Events
Upcoming Events to Get You Inspired!
Subscribe now and receive weekly newsletter with educational materials, new courses, interesting posts, popular moves and much more!