Warming Up Before Workout Part 1
Today, we'll speak about the warming-up before the pole workout.
Obviously, "the warming-up" is not an all-purpose aid and not a single one for all types of physical activities.
For example, the warming-ups before a long-distance race or before workout in a gym are totally different things given that the purpose of the training is different, too.
WHAT ARE THE PURPOSES OF THE WARMING-UP FOR POLE DANCE?
✔ Injury prevention. After a warming-up the tissue becomes more elastic, it is less susceptible to overstrains and injuries.
✔ Increase of training efficiency. Well warmed muscles are stronger.
✔ Putting the body into a working amplitude condition. Execution of bends, arching, leg and arm swings.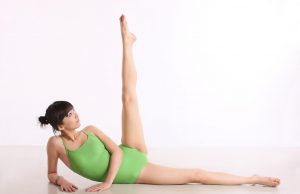 WHAT SPECIFIC BLOCKS A POLE DANCER'S WARM-UP MUST INCLUDE
Joints gymnastics and general warm-up of the body: rotating movements of joints, body bends.
Pre-stretching. This is a dynamic medium amplitude stretch. This supplies extra blood to muscles and ligaments, improves joints' mobility and prepares the body for a subsequent deeper stretch.
A small set of general physical fitness exercises, sparing and not to exhaustion. This set plays the same role as a preparatory one in training: here we need to thoroughly prepare our muscles for a more complex power work.
Mind you that these are not general exercises for progress in strength.
This role is assigned to the set of physical power exercises (do not mix them with
general physical fitness exercises) at the end of the training session.
4 . Leg stretch, very moderate. The purpose here is not the progress in stretches. The purpose is to obtain one's own opening amplitude.
5. Warming-up, also the pumping, also very moderate back stretch. The back muscles are stressed heavily in work on the pole. Therefore they must be warmed up with the greatest care for increasing their efficiency and avoiding injuries.
6 . Warming up with the pole itself: 2-3 basic exercises (here our pupils must cry out in chorus three magic words ?? ) This helps to redistribute correctly the blood in the body: for our subsequent complex workout we need blood to flow to the chest, back, shoulder and arm muscles.
Next time I'll tell you what the warming up before the pole dance MUST NOT INCLUDE UNDER ANY CIRCUMSTANCES.
*Author of the article Kristina Dumanskaya