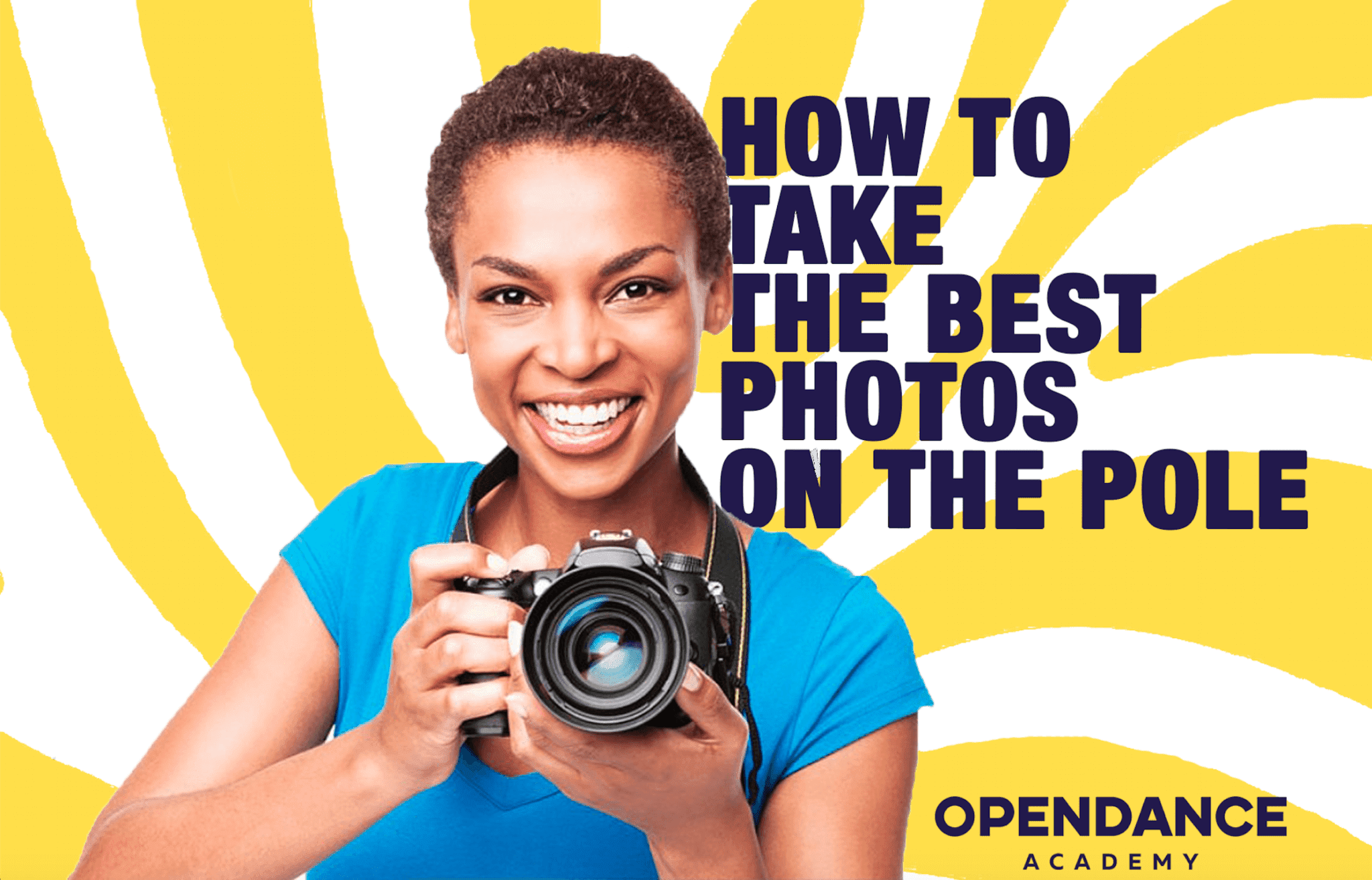 How to Take The Best Photos on the Pole
Sooner or later most of the pole dancers who fall in love with pole dance classes decide to share their enthusiasm with other people. One of the ways to do it is to make great photos. But it is very important that photos should be great and highlight all curves, all mighty tricks, and dynamic spins.
Here are some simple rules how to take great photos on the pole
Find a proper photographer. It will be great if he (or she) already has an experience of taking photoshoots of pole dancers. Ask the girls from your group, your trainer, pole dancers from the local community (search for them via Facebook or other social networks). Also, you may search online photos of pole dancers. Most professional photos are coming with photographer's logo which is easy to identify and find the site of this photographer.
After you've chosen the photographer, it is the time to pick the place. As it is quite hard to find a photo studio which is equipped with the pole so, the best solution will be your studio. Most studios let their students and trainers use training halls for taking photos. Also, you can ask the photographer whether he or she knows any good places for such photo session. Experienced professional will advise you some nice places or even other studios which rent their poles and training halls. While choosing a proper place for your pole photo shoot remember that it has to have some plain background free of mirrors. Also, it will be great is this place will provide the possibility to plug in lighting strands.
If your home is equipped with the pole, you can also do photo session there. But also keep in mind the plain background and some space for lightning strands and screens.
How to choose the best poses:
Choose some tricks and spins which you perform perfectly. During the photo session, there will be nobody to spot for you.
Try tricks which you like and keep the same pose for at least 5 seconds as photographer needs time to take the shoot.
You may also try some simple yet catchy spins and transitions. Photos in moving fashion may also look interesting and extraordinary.
If you need some inspiration, just visit sites of famous pole dancers or sites of famous pole dancing studios.
Also, think about the poses which highlight your advantageous sides. If you are flexible think of performing some tricks which require flexibility, if you are proud with your strong hands, back muscles, and abdominals think of performing flags or similar tricks. Even if you like yourself performing some warming exercises you can use them for posing.
Choose more poses in order to have some as a reserve (if you face difficulties with some poses in the day of photo shoot you will be able to replace it)
And one more little piece of advice: choose those tricks or spins which you like. If you like the pose your mood is great and photo will show it.
Test photo shoot. This is not an obligatory stage, but it will help you to understand better what poses are the best for you as well as identify some weak spots. Just ask somebody like girl from your group or your colleague to take photos of you in poses which you are planning to use in your photo shoot. Such photos can be made even with smartphone as the main purpose of them is to find the best poses and the best angles for your future photo session. Try as many poses as you want, later you can choose the best ones. You can also ask for an opinion from other people like your colleagues, your trainer, etc.
Find proper clothing. Usually, an hour photo session requires 2-3 sets of clothes. As you already have the set of poses, you can find the suitable clothes easily. What to take into account:
the style of your tricks and poses. They may be from pole exotic which requires one set of clothes or from pole sport which requires another set of clothes. Or maybe you want to use two completely different images during the photo shoot?
what color does suit you? Of course, it is recommended to use clothes of neon or saturated colors but there are too many other factors to take into account. For example, your own color preferences, the color of background in the place where you are going to take photos, the style of photo session.
check whether it is comfortable for you to perform all tricks, spins and poses in sets of clothes selected. Beauty is important but comfort is very important.
Before photo session give attention to your look. Check your hair, may be it needs a haircut or its color needs to be refreshed. The same is for manicure and pedicure. One sensitive thing is depilation. It is better to do it in advance to avoid any signs of irritation on the skin. Of course, Photoshop is quite helpful for elimination of little imperfections, but it is better to look perfect. By the way, think about the makeup which will look good with all your sets of clothes.
In the day of photo shoot try not to eat too much. It may cause the feeling of weight, and you may feel uncomfortable.
Before posing try to warm up and stretch. Doing tricks without warming up and stretching may cause traumas. By the way, let the photographer take pictures during warming up.
As for the lights, the best thing is to work with the photographer who already has an experience of the pole photos. We recommend using soft lightning to avoid brusque shadows.
During the photo shoot, you may use some quite music to feel relaxed and comforted. Listen to the photographer and pay attention to the details (like straight legs and toes). If you are nervous and some pose doesn't go just leave it and come to the next one.
Don't forget about the face expression. Of course, main attention will be paid to your pose, but face is also important. You may look smiley or passionate or wild but not bored or burnt out.
Hope these pieces of advice will help you to create fabulous photos of you on the pole. Happy posing!