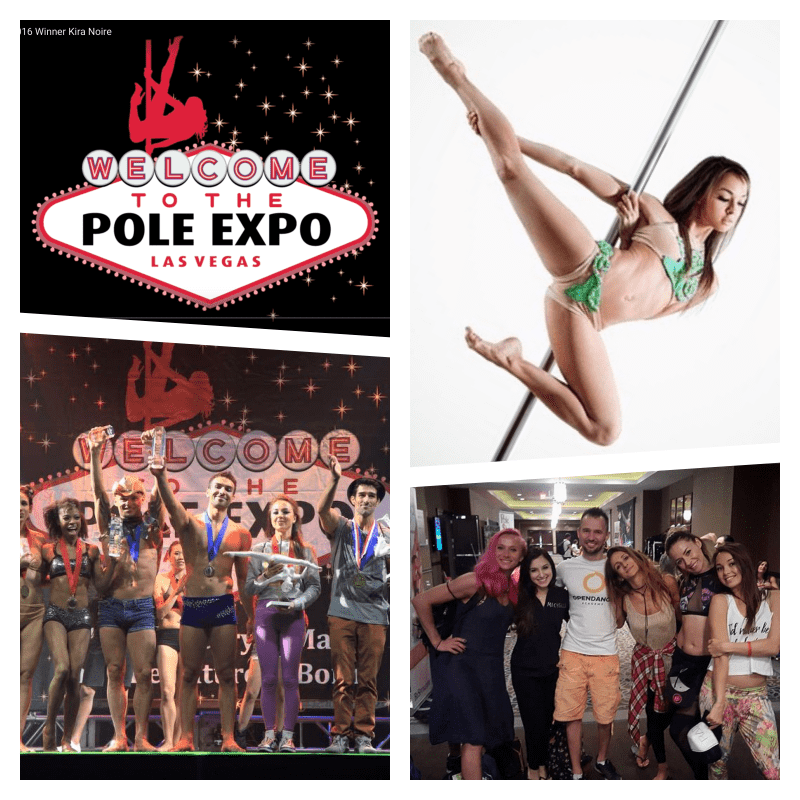 Open Dance Academy at Pole Expo 2016
From September 7th to September 11th Pole Expo 2016 took place. It is one of the most signature events in the world of pole dance. The goal of this event is developing pole dance industry. Also, it was founded to give people an opportunity to meet each other, to improve skills, share the passion and have fun. With Pole Expo you have a chance to combine a travel, hard training and good communication with people from this industry.
Fawnia Mondey, founder and owner of Pole Expo said that mission of this event is "to promote pole fitness to the world and bring the best of pole fitness to everybody". Pole Expo promotes pole dance and pole fitness as the way of healthy lifestyle.
Pole Expo hosts in Las Vegas, Nevada. Las Vegas it's a place many people would like just visit. The venue of the event is Hard Rock Hotel Las Vegas which is also iconic place. This year it was the 5th annual event! And it was really incredible!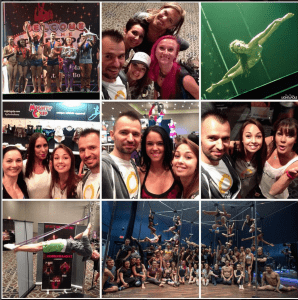 Evgeny Greshilov Founder and Project Manager of Open Dance Academy was in the center of the action. He was teaching and representing Open Dance Academy. And he shared with us the most memorable moments of Pole Expo 2016.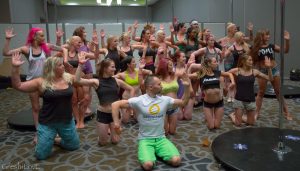 One of them was even not about pole dance and even not about dance at all. It was about love, humanity, and support. In this year Marion Crampe was presenting to everyone "Eye Contact". It was a unique experience of human interaction. As she has described it "We are like islands in the sea, separated in the surface but connected in the deep". This event has received a tremendous public reaction and she still gets Instagram photos which support her action.
One more unforgettable moment from Pole Expo 2016 is that Kira Noire was participating in Pole Classic Competition at Pole Expo. She actually won, and became a women pole champion. Kira Noire is Creative Director of the Open Dance Academy and one of our instructors.
Her winning act was stunning. "She showed an amazing fluidity and a good connection between all the tricks, combos, and music. It was a real dance from the beginning to the end, truly linked with the music", told Evgeny Greshilov.
Kira Noir hasn't been competing in a solo art for 1,5 years and didn't have a lot of time to create her performance. But her performance was impressive. From the first sound of music till the end of the song she captured the attention of audience and judges.
Of course at Pole Expo there were displayed a lot of new tricks and style trends. This year the most production was the male division at the Pole Classic Competition. Guys were very creative with music choice, staging, representing of own style and showed awesome tricks and combos. Some of them had very entertaining routines. It was very interesting to watch.
It is the second year in a row when all guests had an opportunity to visit LA Pole Show during the convention.
It's an amazing pole show, which is getting bigger and more popular every single time. In this year, all costumes and choreography were presented by Brandon Grimm. He is such talented and creative person. He is obviously full of talents and creativity.
Pole Expo is one of those events which attract people from all over the world. Pole dance veterans and newcomers – all are welcome. This is a short list of the countries which were presented: Iceland, Liechtenstein, Tahiti, Singapore, Germany, Russia, France, Ireland, England, Australia, Brazil, Canada – more than 50 countries.
Of course, list is much bigger. Each year participants are asked to mark their city by pin. Last year pins were all around the world map.
And this is not a surprise as this event has its own unique mood. This is how Evgeny described it:
"It's wonderful! Everyone was super friendly and full of positive energy. I even think time has passed too fast! 🙂 I love the location. The weather in Las Vegas is great. Sometimes too hot. 🙂 If you are looking for entertaining, it's a huge choice of Du Soleil shows run almost every day in Vegas"
Pole Expo gains rising attention from people all over the world. The good thing about Pole Expo is a possibility to meet so many world famous instructors in one place and take a workshop or private lesson from some of them according to the schedule.
Another good thing is a vendor area. Almost all pole wear brands are coming to represent and show the products during the expo. You have a chance to watch, try or buy something amazing and useful for yourself. At Pole Expo 2016 there were 64 vendors which presented their products for the audience of the event.
Speaking about Pole Expo in numbers there were 1800 attendees, 2000 spectators, 150 workshops and 80 instructors. A lot of different engagement activities were held for attendees, like contest Bring the Pole Gang.
Pole Expo is a bright event full of positive energy and captivating performances. Pole Expo 2016 was an unforgettable experience for all attendees, spectators, and participants.