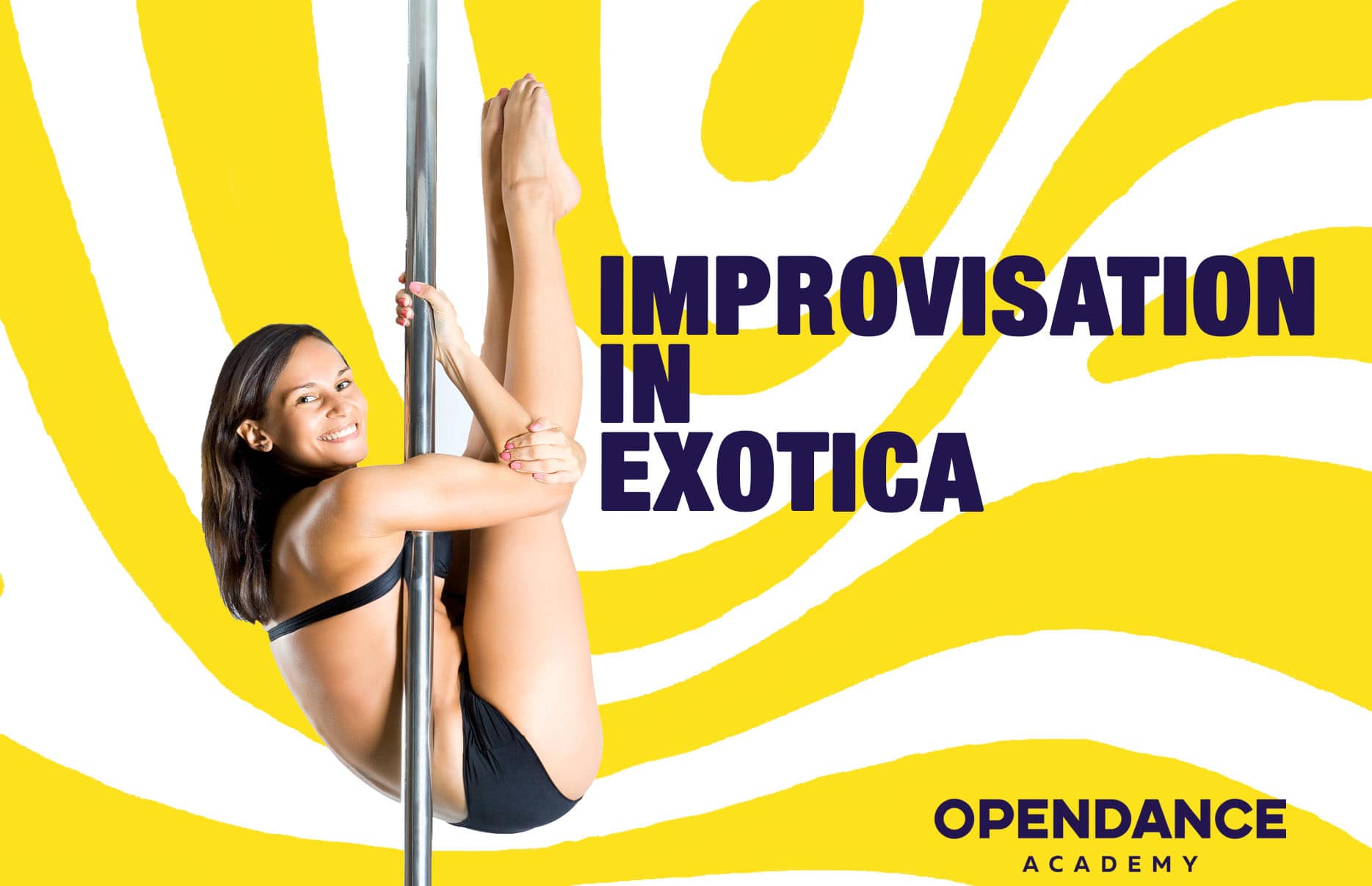 Improvisation in pole dancing is a word that makes students'eyes bigger than platforms of their stripper shoes.
Just one word and the girls, so self-assured, press themselves into the walls or try to sneak to the change room and quit the lesson.
What scares girls in this innocent exercise?
If we ask the girls this question, their answers won't vary much. "I don't know what to dance,"
"I don't remember the movements," "I'll forget everything," "It's too soon for me."
The students are afraid of looking ridiculous, that is why they often refuse to dance, not knowing
what they are missing: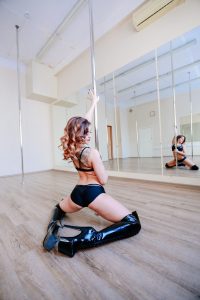 Improvisation helps to understand one's own level, the weak and strong points. In a stressful
situation, the body repeats habitual movements. We might call this the baseline: i.e. something
the body repeats without effort. Thus one can see what he has learned better and what still needs
to be practiced.
Improvisation is a key to creating one's own style. As we are learning, we copy our trainer,
first on purpose and then unconsciously. Improvise more often to avoid becoming a copy of your
teacher. Let your body move in a way you like. This individualized learning process will help
you discover your own style and dance in it.
Improvisation is freedom, the freedom of thought and movement. It implies no restrictive
framework and obligatory elements. The body learns to dance. It becomes free and perceives
music.
Add a couple of minutes of improvisation at the end of each training session and, in a couple of
months you will see how your skill has improved.