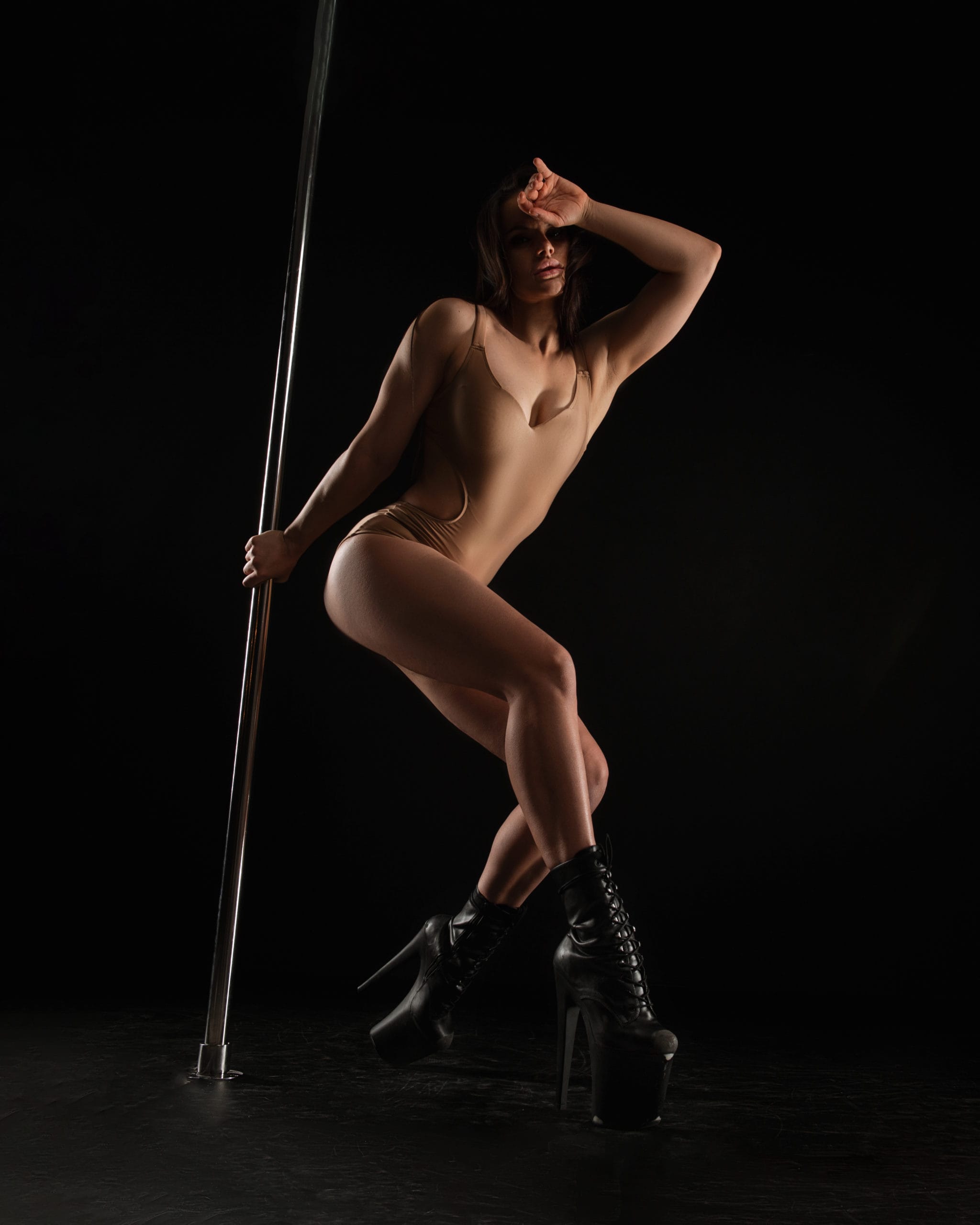 Online LIVE Masterclass on "Exotic Choreography" with Natalia Meshcheriakova.
Introducing the latest online masterclass from renowned choreographer Natalia Meshcheriakova! In this exotic choreography, Natalia has taken the track "Born alone, die alone" and created a routine that perfectly captures its contrasting elements. With smooth and tender moments mixed with fast and cool beats, this choreo will have you moving in unexpected ways.
Throughout the class, Natalia will guide you through the choreography step by step, breaking down each movement and explaining how to show off the music in different ways. You'll learn techniques to enhance your musicality and incorporate them into the routine, as well as some of Natalia's favorite leg combos, floor work, and exotic moves.
The character of the choreography is both beautiful and feminine, yet also has a touch of creepiness to keep things interesting. The overall tone is strict, royal, and graceful, making for a truly unique and captivating performance.
This class is open to all levels, so whether you're a seasoned dancer or just starting out, you'll be able to learn and master this exotic routine. By the end of the class, you'll have plenty of new information and skills to take your dancing to the next level. So come join us and let Natalia's expertise take you on a dance journey like no other!
Platform – ZOOM

ALL LEVELS

LIVE stream – 4 May 2023

Recordings access – 30 days

Duration

– 1 hour 30 min

Price – $35
Benefits and learning outcomes of Natalia Meshcheriakova's exotic choreography masterclass:
Learn a unique and captivating choreography set to the track "Born alone, die alone"

Master contrasting movements that range from smooth and tender to fast and cool beats

Improve your musicality and learn how to show off music in different ways

Discover Natalia's favorite leg combos, floor work, and exotic moves

Learn step-by-step techniques to break down movements and master the routine

Develop the ability to perform beautiful and feminine moves, as well as creepy elements

Gain a deeper understanding of how to convey different characters and tones through dance

Develop your overall technique and enhance your dancing skills

Receive personalized instruction and feedback from Natalia to improve your form and execution

Connect with other dancers from around the world in a supportive and inclusive environment